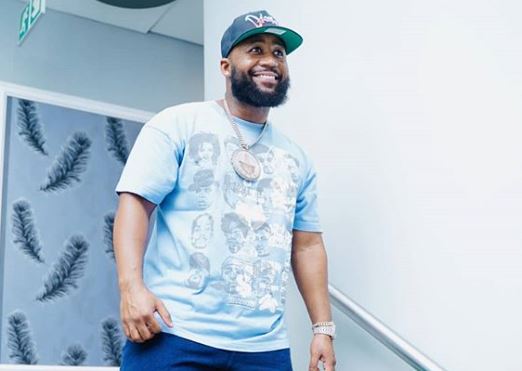 Cassper Nyovest has revealed that his creativity started when he was a young lad.
This is as a result of artists who feel they need to be in their depressed state before they can bring out something very productive but the rapper has slammed those saying such.
From going gold and platinum to dropping 32k on a pram for his son, life seems to be going in the upward direction for Cass.
In his tweet, Cassper revealed that it is easier for the dark side to take over and fill his head with negative thoughts and that is why he abstain from it.
Cass said: "I really don't like f*cking with my imagination. I like to feed it good energy. I like to feed it light. My imagination is still as wild as it was when I was a lil' kid. Hence I'm a creative. Mina, all those dark spaces ha ke di rate. Ha keep rate lefifi. At all!" tweeted `Cassper.
I really don't like fucking with my imagination. I like to feed it good energy. I like to feed it light. My imagination is still as wild as it was when I was a lil kid. Hence I'm a creative. Mina all those dark spaces ha ke di rate. Ha keep rate lefifi. At all!!!

— R.M Phoolo (@casspernyovest) November 9, 2020
Check out some of his fan's reactions:
My type of thinkin' right there ma man 👊

— Arniemas™ (@Arniemas1) November 10, 2020
ey unePython or Anaconda mfo kaNyovest?

— Niiso_Shabangu (@NiisoShabangu) November 9, 2020
Me and you same WhatsApp group🤞🏾 https://t.co/oTYbc54jCD

— Themba Gama (@ThembaGama13) November 10, 2020
Uthi you have a snake wena Nyovest! pic.twitter.com/ZCTFh8BrPA

— Pilot_21 (@Sbo_21) November 10, 2020
Same here my G…same here…!!!💯🔥 https://t.co/qgkP24an1V

— ΜΘJΘ-DЯΔΜΔTIC..💎 (@elmo_427) November 9, 2020