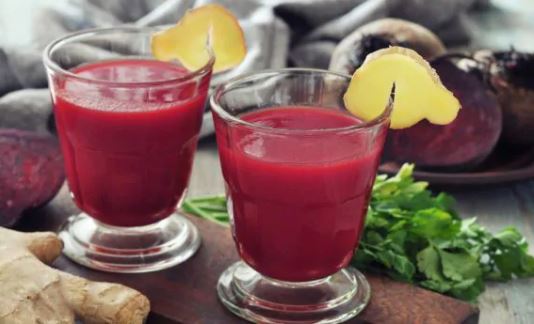 Do you feel constantly fatigued? Or has your skin been pale and dull recently? May be rest is not all that you need.
Anaemia is a medical condition characterized by the lack of healthy blood cells in the body. It is reported as a low haemoglobin count in the blood.
Haemoglobin is the primary protein found in red blood cells. It carries oxygen and supplies it to different parts of the body through the bloodstream.
Therefore, deficiency of haemoglobin in the blood signifies that your blood cannot supply a sufficient quantity of oxygen to all the organs to allow them to function appropriately. This may eventually lead to anaemia.
While there are lots of drugstore remedies for curing anaemia, some home remedies have been found to create magical effects for anaemia patients.
If you are feeling curious and wish to know more about home remedies for anaemia, check them below!
1. Increase vitamin C intake
Anemia tends to weaken your immune system and thus, you may be more prone to infections and inflammatory diseases. Adequate doses of vitamin C can help fortify you from within and at the same time it also helps in the absorption of iron.  Dote on oranges or  you can even have a glass of lemon water every day.
2. Spinach
Anaemia is often caused due to a deficiency of folic acid in the blood when the bloodstream cannot produce as much haemoglobin as is required in a human body. Such medical situations can be handled if you consume spinach regularly. This leafy green is a natural source of vitamin B12, folic acid, and other vital nutrients, and shows its favourable effects very soon if you make it a part of your daily platter.
3. Eat more green vegetables
The high amounts of chlorophyll contained in green vegetables like spinach, celery, mustard greens ​and broccoli is a good source of iron. Keep in mind that it's best to have cooked spinach as raw the leaves contain oxalic acid with may prevent the absorption of iron in the body.
4. Drink up
Fresh beetroot or pomegranate juice acts as great blood builders and also blood purifiers. Beetroots are rich in folic acid you can team them up with apples or carrot. Pomegranates, on the other hand, are rich in iron and also other minerals like copper and potassium. Both these juices, if had regularly, can boost your energy levels by supporting healthy blood flow and make you feel more active.
5. Bananas
Bananas are filled with essential nutrients, vitamin C, folate, potassium, and iron – everything that your body needs to generate red blood cells and improve haemoglobin count. Consuming green or ripe bananas can help improve the levels of iron by a significant margin.
6. Sesame seeds
Eating sesame seeds is another great way of increasing your iron intake, especially black sesame seeds. You can soak the sesame seeds in some water for two to three hours and then grind them into a paste. Have this with a teaspoon of honey every day.
7. Raisins and dates
These dried fruits offer a combination of iron and Vitamin C. This enables the body to quickly and effectively absorb the iron from them. Eat a handful of raisins and one or two dates for breakfast or as a mid-meal snack. They are also know to give you instant energy.