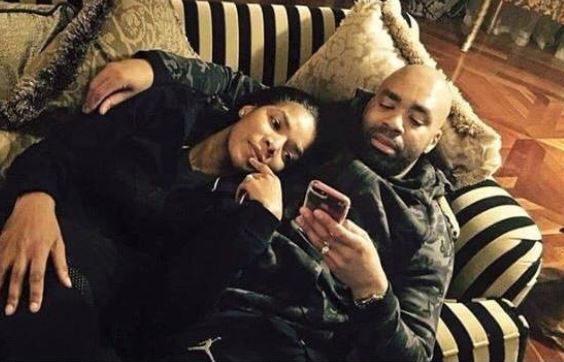 South Africans have called out The Fergusons, Shona and Connie for refusing to open the industry for new and upcoming actors.
It was reported that they will premiere a new drama titled King of Joburg in December on Netflix.
The upcoming series stars Shona, Zolisa Xaluva, Tsholo Matshaba and Connie Ferguson.
It appears that Mzansi Twitter ain't pleased with the act of re-using same artists used on other TV shows produced by the couple's company.
Taking to Twitter, users dragged them till their name popped on the trend list.
Though, there were few defenders.
Dear Fergusons

Please look for actors that are young and hungry. Find new scriptwriters and then take it from there I swear you will have another hit show.

— 🇸🇿🏳️‍🌈 (@skinny_reloaded) November 11, 2020
Fergusons need to hire Jackie as a script writer

— Trev (@Tokyo_Trev) November 9, 2020
Yes we are tired of seeing the same faces but the Fergusons are definitely contributing to the growth of the industry. Them being on Netflix is a big move. Onwards and upwards 🎉🎉🎊🎊👏🏽👏🏽👏🏽

— Ntabo M. (@ntabo_m) November 11, 2020
I wish The Fergusons can take young and fresh actors. I'm tired of seeing old and same actors.

But who am I to say I don't have a snake pic.twitter.com/73VJbiTztH

— Monna Wa Mosotho ✊ (@Ditabe_) November 11, 2020
You know you can make your production company and create jobs for black people "open up the industry."

Fergusons https://t.co/92uurnEGSP

— God Energy (@IALWAY8WIN) November 11, 2020
First of all Tv is business,if they bring new actors will you watch them? nah ,then the production company gonna lose lot of money ,Y'all act like the fergusons never introduced new actors to us ."you can't test hot water using both feet" hope you get me . https://t.co/eKS9BgDGLT

— KHEBEST👑 (@KHEBEST_) November 11, 2020
Tweeps logging onto Netflix on the 4th of December to watch #KingsOfJoburg, after complaining that the Fergusons recyle actors & storylines. pic.twitter.com/UYZJfgzFV2

— Pootie Tang (@Mdudemeister_) November 11, 2020