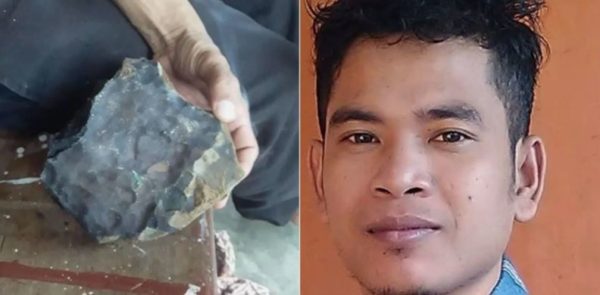 An Indonesian coffin maker known as Josua Hutagalung got heaven smiling at him as it was reported that a meteorite from space worth R28 million.
It was reported that while the man was busy working on a coffin close to his house, the rock which is worth 1.4 million euros crashed through the roof of his house.
Josua is now a millionaire, after a collector in the United States bought the meteorite.
Speaking of how he will spend the millions, the Indonesian man said he will use part of the money to build a church in his community.
Briefly said Josua's residents who heard the sound when the rock landed came to his house to have a look of it – Daily Mail reported. The rock was bought by a doctor and meteorite collector in the United States of America identified as Jay Piatek.