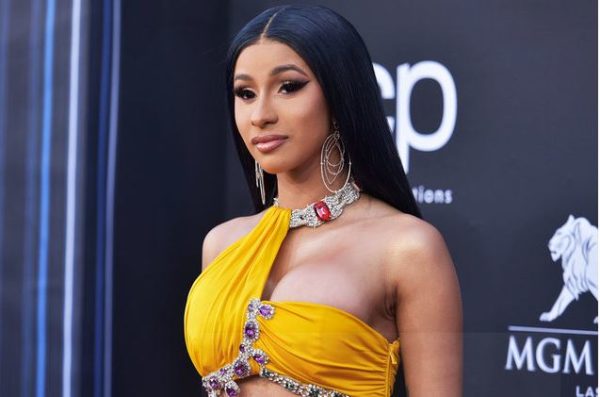 Cardi B has no chills for people who are trying to bring her down this year.
Well, the star has received a lot of negativity after being named Billboard's Woman of the Year 2020.
Cardi shut them up by giving them a piece of her mind as she shared a video on Instagram .
In the video, the rapper was seen rocking a bathrobe and headband whilst serving some spicy words to the haters.
Cardi B said: "For you crybabies like, 'What? She only got one song.' Yeah, I got THAT song, bitch. You know the one that sold the most, the one that streamed the most… The one that had your grandma popping her p—y on TikTok." Not to mention, she got Kylie Jenner to make a cameo in the starry music video for "WAP."
"Using my money, my own money, to meet up with these candidates like Bernie [Sanders]. Flying out, tired after shows. Yeah that's me, bitch," she added. "I represent America. Okay. And I wanted a change and that's exactly what the f—k I did… I'm just that bitch. Eat it up with a spoon."
Watch video below:
View this post on Instagram