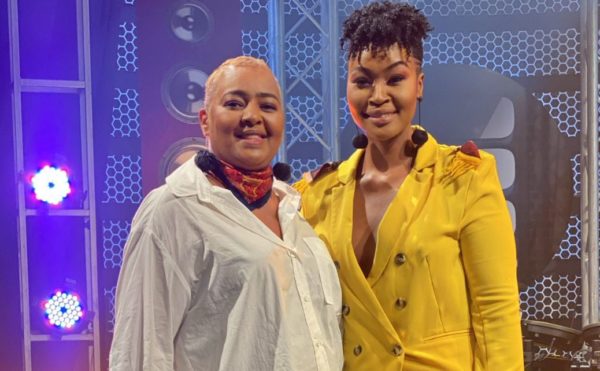 Lamiez Holworthy is excited as her mother is back to living her life to the fullest.
The DJ scooped photos of herself with her mom and captioned it with a short narration of how her mother's decisions to cut her hair is such a big deal worth celebrating.
Lamiez revealed it's a year and few months old since her dad passed-on and she's elated that her mom has returned to living fully.
"So my mom cut her hair. And this is a pretty big deal- a year and a few months after my dad's passing and my mom has finally started living again. I can't tell you how happy this makes me. Last night was also the first time she watched me do Live amp(live) and went 2 my gigs," she said.
So my mom cut her hair. And this is a pretty big deal- a year and a few months after my dad's passing and my mom has finally started living again.

I can't tell you how happy this makes me.

Last night was also the first time she watched me do Live amp(live) and went 2 my gigs. pic.twitter.com/FKaxRUqsis

— 𝔻𝕁 𝕃𝕒𝕞𝕚𝕖𝕫 ℍ𝕠𝕝𝕨𝕠𝕣𝕥𝕙𝕪 (@LamiezHolworthy) November 21, 2020