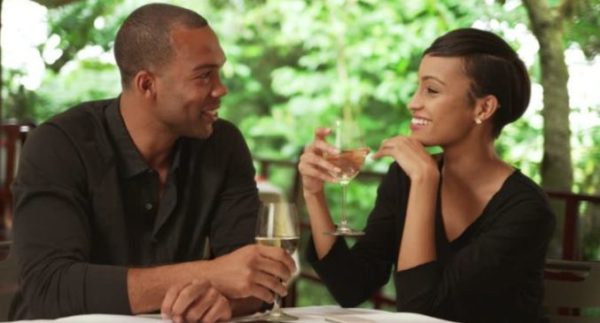 The beauty of the first date is that no one knows what's going to happen! But there's one thing about first dates—the ending is usually hard to read.
It's the start of a chess game, and you're waiting to see who's going to make the first move. You don't know each other, yet there's some curiosity happening between you.
You don't really know what's going to happen. Maybe this will be the last time you see each other, or maybe this one date will snowball into a long-term relationship.
Listed below are 7 signs he's interested in you after the first date:
1. He says he wants to see you again
Listen, if he says he would like to see you again at the end of the date, the odds are that he would like to see you again. Now, some guys just say it to be polite. But, if someone doesn't want to see you, they probably won't suggest seeing you.
2. You finished the date
I know this sounds like I set the bar low, but hear me out. Many guys will cut the date short and simply make an excuse to end the date early. They'll give you an hour of their time, and that's it. But if your date doesn't have an emergency text, well, it's a decent sign they're enjoying the date.
3. They extended the date
You agreed on meeting up for a couple of hours, but it seems like things are going so well; he wants to know if you have more time to spend with him. This is a great sign! No one will waste their time with someone they're not interested in. He had an out, but he chose to spend more time with you.
4. He sends you a text after the date
Now, if he doesn't text you right away, it doesn't mean he's not interested. But if he does send you an "I had a great time" text, it shows he's interested in seeing you again. If he wasn't into you, he would do everything to make it clear he doesn't want a second date.
5. You made second date plans during the first date
Well, that's a good sign! He's already brought up other ideas or places you should together… during the first date. If the date went that well, then why are you reading this? If he's planning another date on your first date, things are looking good.
6. He texts you within a couple of days
Not all men will text you right away, even if they're interested. If he contacts you within a couple of days after your date, he at least wants to keep the conversation going. So, keep talking and see what happens.
7. You feel the chemistry
You're the only person, aside from him, who knows how the date is going. You can tell when the date is going bad, and you can tell when it's going well. Of course, a good date doesn't mean anything will come out of it. But at least it shows you he didn't have a bad time.