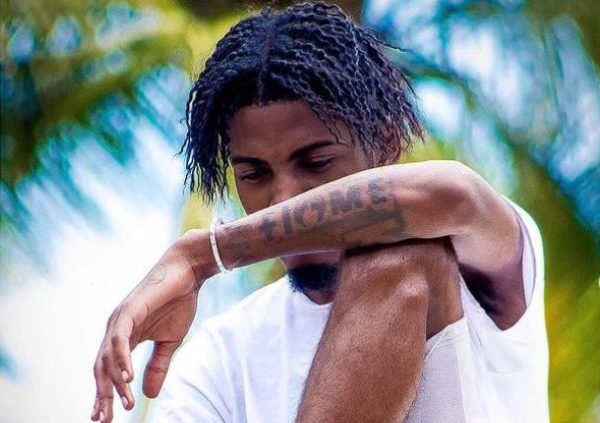 Flvme finally drops his most anticipated mini project titled, Dead or Alive.
Weeks before releasing the EP, the star trended on social media after unveiling the tracklist.
Hip Hop lovers believed he will be the one to save the culture this year.
Amazingly, since he dropped the project, the title of the EP has been trending on social media.
Comments and reactions are positive, and many are glad he didn't disappoint.
"By now "Your career is at stake" is a pure joke. Fuck outta here man, @FlvmeSA is a real one put some damn respect on his name," a tweep said.
"Ayo Flvme really came though for us, on #DeadOrAlive… That shit is Clean AF.. Ya'll are listening to it right?" another tweeted.
Check out other reactions below:
Flvme Came Through With A Flammable Project😭🔥Fuvk Your Opinion, FLVME Is The Shiiid🔥❤️#DeadOrAlive pic.twitter.com/Tsoj1jJGsw

— $unday$chool DropOut! 😈 (@ThutoMoretlwe) November 25, 2020
"Aye back up before you get pushed the f*ck back buddy"#DeadOrAlive pic.twitter.com/sGvTI9NGDs

— 16:06 SHIT MAKE A WISH (@iamsammiie_) November 25, 2020
Can we all agree on this one😭😭😭#DoA #DeadOrAlive 🔥🔥🔥 pic.twitter.com/tpfzklJluE

— BabaKaLetho (@Gcwabaza6) November 25, 2020
Flvme leaving the studio after recording Dead or Alive #DeadOrAlive pic.twitter.com/jcNjknIn4t

— EverybodyHatesCent (@CViingt) November 25, 2020
#DeadOrAlive is too much!! 🔥🎶
I'm playing it until 5:00 am pic.twitter.com/1MpTbSTfgc

— Loud_Thinker 🚜🏁 (@DunguMhangwana) November 24, 2020