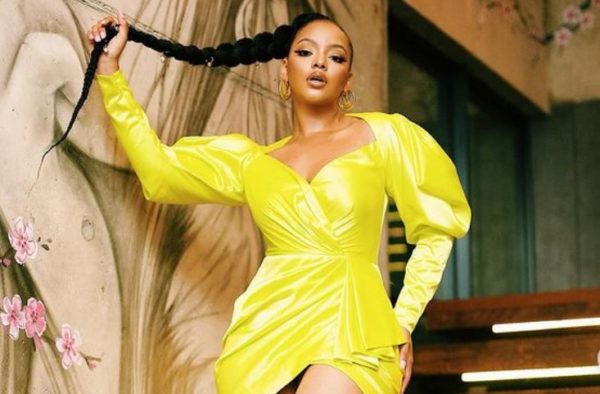 When a girl is in-love, she definitely can't hide the feelings for long, and this is Mihlali Ndamase's story.
The South African beauty influencer has made it glaring that she has a new man and she's head over heels in love with him.
Through the weekend, her desire for wanting to have a baby for the man was made known.
The star made it clear that she gets whatsoever she wants.
I'm taking out my loop coz I need to have this mans children, yho

— Mihlali (@mihlalii_n) November 28, 2020
M'na personally I'm having a kid next year, marriage or no marriage.

— Mihlali (@mihlalii_n) November 29, 2020
Like that was not enough, Mihlali returned on Twitter after having a big celebration for her 24th birthday, and tweeted that she loves him.
The influencer is such a big spec for most men, due to her face and banging body.
Coming out to say she loves a man unknown to most followers attracted mixed feelings.
Are you sure? pic.twitter.com/ZL9vXChID0

— 11:11🕯️🙏 (@MsChoene_) November 30, 2020
Gone gurl 🥺

— IBelong2DaStreets (@NtshengM) November 30, 2020
Ayi catch(tshisi)😹♥️

— Notarigane (@sima_makwetu) November 30, 2020