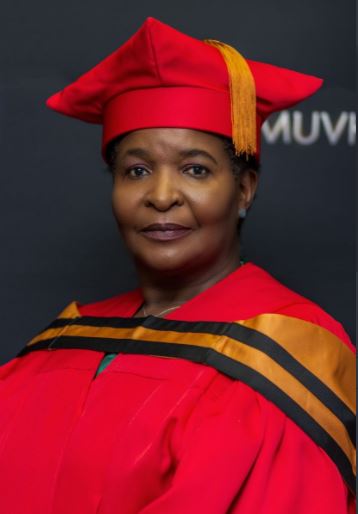 Muvhango is having its own graduate with a doctorate degree.
Actress Regina Nesengani bagged her Doctorate degree from the University of South Africa (UNISA).
The 65-year-old star who plays the part of vho-Masindi, Chief Azwindini's mother, in the popular SABC 2 drama Muvhango, has made her fans proud.
Regina is living proof that its never too old or late to achieve something great.
The doctorate degree is in languages, linguistics and literature.
Many of her fans are really proud of her as they took to the comment section to congratulate her.
Muvhango took to social media to make the announcement on their official account, adding: "Her doctoral dissertation was on gender-based violence and it was written in her native TshiVenda language. SABC and Word of Mouth Pictures are planning a massive celebration on Wednesday, December 9 to pay homage to vho-Masindi for her momentous and historic achievement."
Her doctoral dissertation was on gender based violence and it was written in her native TshiVenda language. SABC and Word Of Mouth Pictures are planning a massive celebration On Wednesday December 09 to pay homage to vho-Masindi for her momentous and historic achievement.

— Muvhango (@MuvhangoSA) December 1, 2020