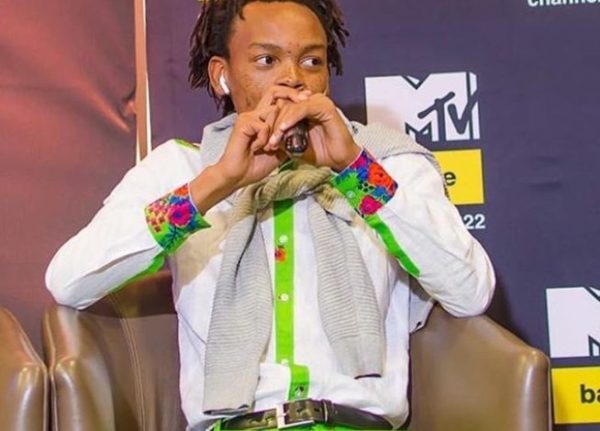 Nota Baloyi finally shakes the whole country after claiming he started the South African Hip Hop.
The music businessman has kicked off lots of controversial discussions on social media that it even attracted attention of some international users like Kanye West.
Since Monday evening, 30th of November, Nota and Kamo Mphela trend on Twitter after he claimed that the entertainer is a rapper.
Like that was not enough, he further revealed on a TV show hosted by MS Cosmo that he started the SA hip hop.
This claim was made by him, after he got questioned on why he wants the rappers in SA to do music according to his standard.
"Why are you trying to define South Africa hip hop to what you want it to be?" one of the guests on the show asked.
In response, the outspoken man said, "because I started it."
Nota now trends on Twitter with over 120k tweets with his mention.
The video has also gotten the attention of some SA musicians.
Nota on the panel? The results will SHAKE this year 🤣🤞🏽 https://t.co/IidtAG0AAD

— Young Hank Moody (@gentnextdoor_) December 1, 2020
Nota is a madman 😂😂

— SiR ♏pho 🤗 (@asiithi) December 1, 2020
There is something really wrong with nota

Y'all sure his mentaly stable? pic.twitter.com/26fbUQjhi0

— wHite🗯 (@blackboyaccent) December 1, 2020
Nota is enjoying the clout y'all giving him I told y'all the other day🤣🤣🤣🤣🚮

— Everybody Hates Sean (@seanjama) December 1, 2020
This Nota guy is not normal https://t.co/xpGwo7aGEU

— Dunco🗯 (@iamledunco) December 1, 2020
In SA we have a whole lot of Nota in the rap scene. People who don't respect other people's work, all because they don't get along with them. Look at that Rashid dude there by Hip Hop SA awards. Fucker is bias as fuck and fights with everyone in the scene. pic.twitter.com/8eE066vPCM

— SiR ♏pho 🤗 (@asiithi) December 1, 2020
Nota says he started SA Hip Hop. What an insult to the likes of Amu pic.twitter.com/nSRoO8Wvg6

— Botlhe (@botlhe88) December 1, 2020
Nota is just a comedian

— BabaHolli (@NanguYosh) December 1, 2020
It's funny how y'all call Nota a weirdo 😂But still make him trend every time he speaks 💔😅😅

Broer is really the authority 😤😅 pic.twitter.com/LAqpgZtmfQ

— Rabbit Teeth 🐹🐹 (@DonknowMcgrego) December 1, 2020
I don't know if Kamo Mphela is a Rapper or Not, but I know for a fact that Nota didn't start shit, even Ishmael Morabe has a WAY BIGGER contribution to SA hip hop than Nota. This Nota Nigga, has he even heard of Le Club, where abo Oorle Mizchif nabo Amu nabo Selwyn nabo Stogie. pic.twitter.com/WWFwVzqjJw

— Cocky Mahlaba (@Lebo38861664) November 30, 2020