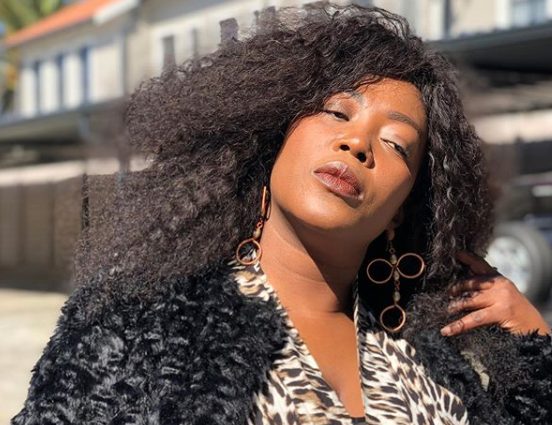 Rami Chuene has recently launched a foundation on her birthday.
According to her, the foundation is to help those who were victims of the vicious storm in Seshego.
This is coming after a recent storm that damaged a lot of people's properties in Seshego .
Rami has however called on her fans and followers to help with whatever they can in order to help these people have a safe and blessed festive season.
The donations may include money, food and others things that would help those who were affected.
Taking to social media, Rami announced the drive #RebuildingSeshego and called on all her followers to help wherever they can. Even a single can of food can change a family's entire festive season, no donation is too small.
"We are #RebuildingSeshego. The @RamiChueneF is going to Seshego for a mini #countryduty visit on 18 December and we need your help. A thread:"
See tweets below:
A few weeks ago there was a massive storm in Seshego and it left a lot of people stranded. Roofs flew off the houses, windows shattered, people's belongings got soaked in the storm, the damage was severe @RamiChueneF #RebuildingSeshego

— Rami Chuene🌈🏳️‍🌈 (@ramichuene) December 8, 2020
I would also like to ask you, twitterville to come on board to help with whatever you can. We're looking at non-perishable foods and basic health essentials- maize, teas, oils, tins, soaps, sanitary,etc @RamiChueneF #RebuildingSeshego

— Rami Chuene🌈🏳️‍🌈 (@ramichuene) December 8, 2020
You're welcome to anonymously drop off whatever you can and we will appreciate it. The address is: L&M Removals Allandale Park, Cnr Le Roux & Morkels Close, Midrand Unit B017. Security will be there to receive your goods from tomorrow morning @RamiChueneF #RebuildingSeshego

— Rami Chuene🌈🏳️‍🌈 (@ramichuene) December 8, 2020
We will announce a drop-off spot for Seshego too. Thank you so much. I know it's going to be great! @RamiChueneF #dogoodwhereyouare #RebuildingSeshego

— Rami Chuene🌈🏳️‍🌈 (@ramichuene) December 8, 2020