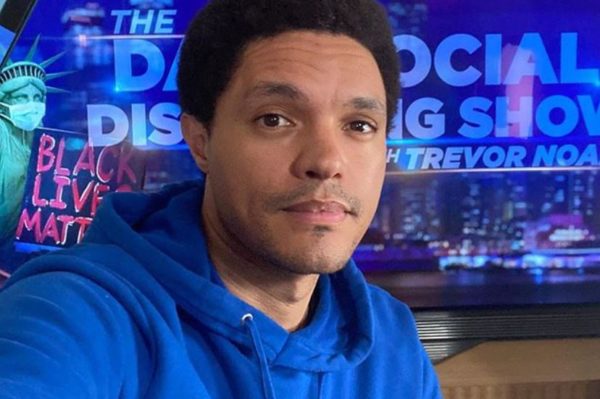 Trevor Noah has decided to speak his mind on the Covid-19 regulations in Africa.
The South African-born comedian took to his Twitter to let the Americans know how life after the pandemic is like for the Africans.
Trevor showed his American audience how South African police treat people who do not abide by the rules most especially not wearing masks during the pandemic.
In the clip Trevor posted this week, the star also told his fans about the story of Rwandans who broke the curfew or who were caught not wearing a mask.
The Rwandans told how they were sent to stadiums for long overnight lectures about the dangers of the coronavirus. Noah captioned his video: "Africa does NOT mess around with Covid safety. People are getting publicly roasted and sent to coronavirus lectures when they don't comply."
Trevor also stated that: "If Americans think that the rules of this country are too strict, Americans needs to see how social distancing is being enforced in some other countries around the globe."
Africa does NOT mess around with COVID safety. People are getting publicly roasted and sent to coronavirus lectures when they don't comply. pic.twitter.com/aW4jgzMx1W

— The Daily Show (@TheDailyShow) December 9, 2020