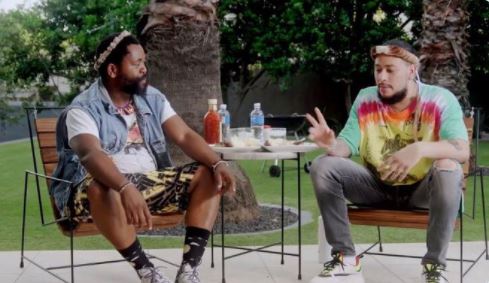 Sjava graced his presence at AKA's The Braai Show as he spilled out a lot of things.
The star opened up about his career and personal journey, much to the delight of his fans.
Taking to social media, Sjava thanked Supa Mega for hosting him on his talk show.
Mzansi social media users shared their thoughts about the interview and what was discussed.
One of the notable things that happened in the interview was Sjava hilariously revealing that he was not going to make pap because he couldn't cook it
In Mega we trust trust trust until the Finish

Thank you for Tuning in on the Braai show @akaworldwide Thank you for always showing me Love,Support and most important RESPECT 🙏🏿👑❤️

— Sjava indlalifa (@Sjava_atm) December 17, 2020
My Blood bru @Sjava_atm and My bru @akaworldwide thanks guys💪🏻🤞🏻💪🏻What an Episode🙌🏻🙌🏻🙌🏻🙌🏻
#TheBraaiShowWithAKA pic.twitter.com/38U4SQhliO

— Prof Bantu Bhungane💎 (@bantu_bhungane) December 17, 2020