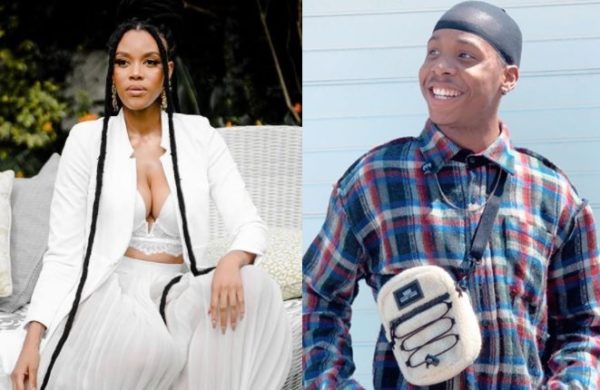 Lootlove Luthando celebrates younger brother, Luke's 20th birthday few months after his passing.
In October, the model experienced one of the biggest hit of her life, which is the passing-on of her brother.
Lootlove poured out her heart on social media and many consoled her.
Today, December 21st, the star announced that today would have been his 20th birthday.
She shared video and photo of Luke and penned down a birthday note to him.
"So on this difficult day of a first I never planned for, I will remind myself and anyone reading this to honour life and it's unpredictable nature. To honour God and the time he gives you. To honour your purpose by doing all that you can to fulfil it, to honour yourself by living your truth no matter how difficult."
"To be grateful, for every little and big thing, to take a deep breathe and listen to your heart beat every now and then just to remind yourself of the miracle that is you being alive. This life is for living, this life is for enjoying, this life is short… never assume you have time."
"Happy 20th Birthday to our Ethereal enigma. We miss you more and more each day. We love you more and more each day. It is well."
Happy 20th Birthday Luke. 🥺#ForeverFrequency💫🕯❤️ pic.twitter.com/nlyRC4C8rz

— LOOTLOVE™ (@LootLove) December 21, 2020
View this post on Instagram