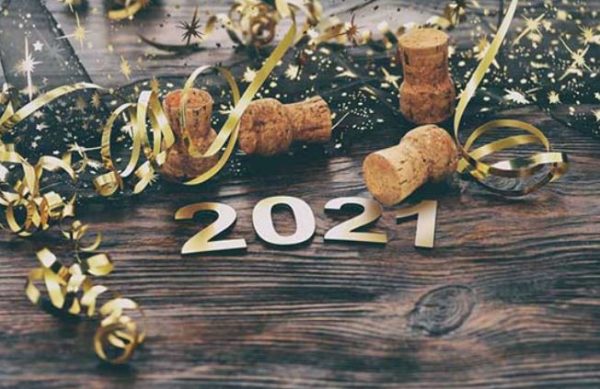 It's the first day of a new year and as per tradition, many of us will be making up lists of resolutions and goals that we want to meet come to the end of 2021.
However, one thing that the past year has taught us, is that we might plan but life will not necessarily go as per our plans.
As such, and bearing in mind that we are still in the throes of the coronavirus pandemic, below are some resolutions you can make in 2021, bearing in mind that life has changed and we still don't know how normal it will get.
1. Personal growth
Personal growth entails working to improve your actions, behaviour, habits and reactions. This can be done by being considerate of others' feelings, controlling your temper, avoiding procrastination, being more responsible and developing new skills.
2. Move more
Having spent most of 2020 indoors, one resolution that you can keep up is to move your body more. This can be through taking more regular walks, having set days when you work out, getting a personal trainer, and using the stairs instead of the lift.
3. Keep a positive attitude
Start by writing three things you're grateful for every day. When interacting with difficult people, focus on their positive traits rather on why they're so annoying. Surround yourself with positive people.
4. Self-care
In 2020, I learnt that self-care is more than just going for a spa day or getting my hair done. It's about working noticing that you need help with your mental health and getting the help that you need. It involves making a move towards the career of your dreams or the paycheck that you need to live the life that you want. Self-care is also about living your best life right now instead of waiting for tomorrow.
5. Invest in relationships
We didn't get to spend much time with our friends and loved ones in 2020 through no fault of our own. Even as we're still being prudent and staying safe, make time for your relationships. If you can't physically meet up with friends, schedule video calls/dates. Do charitable acts like helping a loved one who struggles with housework to get their place organised, doing their shopping, offering to babysit or house sit.