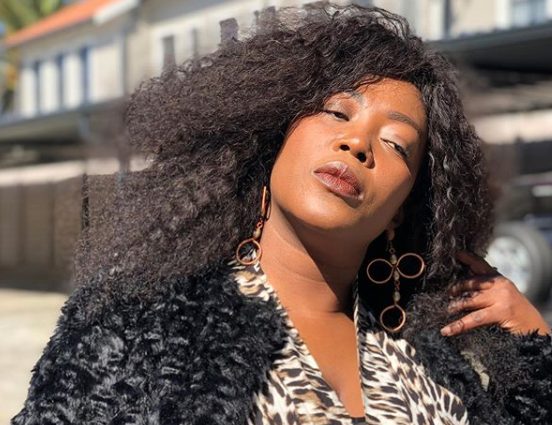 Rami Chuene is heartbroken following the death of her mother's youngest sister.
Taking to Twitter, the star revealed she has lost her dear aunt on Thursday, 7 January .
A day before her aunt's passing, the Isono actress had tweeted how funerals during the Covid-19 pandemic have caused conflicts between parents and the younger generation.
Rami said: "With so many funerals in the family, we find ourselves fighting with our parents because certain things they just won't compromise on. The emotions, stress, trauma, the arguments. Ya no, it's tough."
Rami took to the micro-blogging app on Thursday to share that 2021 had "clapped back" after her tweet and took her aunt.
She tweeted: "When I tweeted this yesterday (Wednesday), 2021 clapped back today (Thursday) by taking my aunt, my mom's youngest sister and then said, 'how about that? What are you going to do now?' We are in disbelief, hurt, shaken and really, really saddened. Dipelo tša rena di bohloko ka nnete."
However, many of her fans have sent condolences to her.
See tweet below:
When I tweeted this yesterday, 2021 clapped back today by taking my aunt, my mom's youngest sister and then said, "how about that? What are you going to do now?"
We are in disbelief, hurt, shaken and really, really saddened. Dipelo tša rena di bohloko ka nnete 💔 https://t.co/WrslUf8DPw

— Rami Chuene🌈🏳️‍🌈 (@ramichuene) January 7, 2021