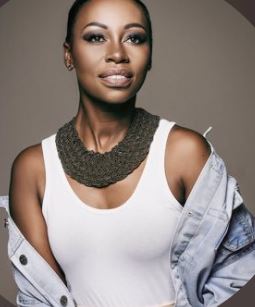 Actress and media personality, Elana Afrika-Bredenkamp has replaced Katlego Maboe as the new face of OUTsurance's short-term insurance advertisements.
This is coming after Katlego was all over social media following the allegation of abuse and cheating on his estranged partner, Monique Muller.
Katlego admitted to being unfaithful to his partner but denied all allegations of abuse.
Thereafter, the company removed all their TV commercials starring Katlego Maboe .
Well, news is coming that Elana has replaces Katlego.
Head of client relations Natasha Kawulesar said they have received positive feedback about Elana's appearances in their advertisements in the past few weeks.
Elana said she is delighted to be working closely with the OUTsurance team  as this isn't their first encounter.
"I have worked with OUTsurance for many years as an ad hoc MC and voice-over artist. I've always enjoyed working with their team and admire their vision and approach to marketing and how they connect with their clients," she said.