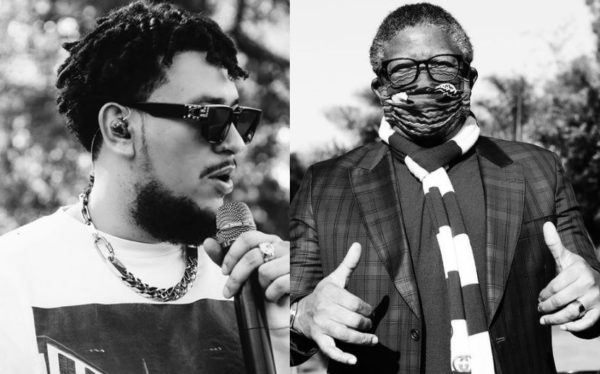 AKA opens up on his relationship with South African deputy Minister of Police, Fikile Mbalula.
The rapper hosted him on The Braai Show in 2020, and people are quite aware of how they relate.
Taking to social media, Supa Mega made it known that he considers the minister a good leader. He also revealed why he likes Fikile.
"What I like most about him is that he is one of the few people in positions of power that you can actually interact with on social media," the rap star said.
"My view on Mbalula is that he is one of the best leaders we've ever had," he added.
Fikile also urged people to stop insulting AKA.
"Dont swear at an artist for being politically conscious dont dont dont dont dont, l luv AKA even if he differ with me politically. HE IS MY BOY LUV HIM TOO MUCH SALUTE!!"
What I like most about him is that he is one of the few people in positions of power that you can actually interact with on social media. https://t.co/Cv3yVh0OwF

— AKA (@akaworldwide) January 16, 2021
You kidding me. https://t.co/fh8AeZVKXP

— AKA (@akaworldwide) January 16, 2021
My view on Mbalula is that he is one of the best leaders we've ever had. https://t.co/hkuDoJ5lvv

— AKA (@akaworldwide) January 16, 2021
Dont swear at an artist for being politically conscious dont dont dont dont dont, l luv AKA even if he differ with me politically. HE IS MY BOY LUV HIM TOO MUCH SALUTE!!

— Minister of Transport |Mr Fix (@MbalulaFikile) January 16, 2021