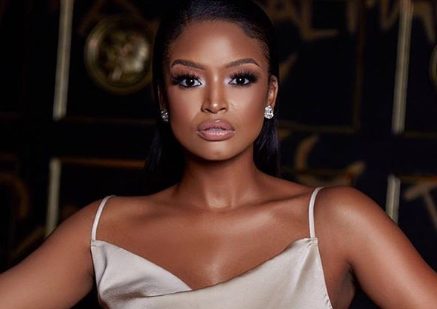 Ayanda Thabethe has taken to her social media to defend her ex husband, Andile Ncube following claims that he is gay.
Andile has been trending on the internet following his homophobic and transphobic jokes.
However, rumour started coming in that he is gay and cheating on ex-Wife with a man.
Thabethe took to social media to set the record straight on a few allegations that have been trending online.
Ayanda denied ever catching her ex husband with another man.
She posted: "At times the truth is neither sexy nor juicy which is why people refuse to hear it. I repeat, NO SUCH THING HAS EVER OCCURRED in my life as has been spoken about. This is not in defense or the protection of a particular person but to outlay the truth of my own story."
At times the truth is neither sexy nor juicy which is why people refuse to hear it.

I repeat, NO SUCH THING HAS EVER OCCURRED in my life as has been spoken about.

This is not in defense or the protection of a particular person but to outlay the truth of my own story.

— Ayanda Thabethe (@ayandathabethe_) January 27, 2021