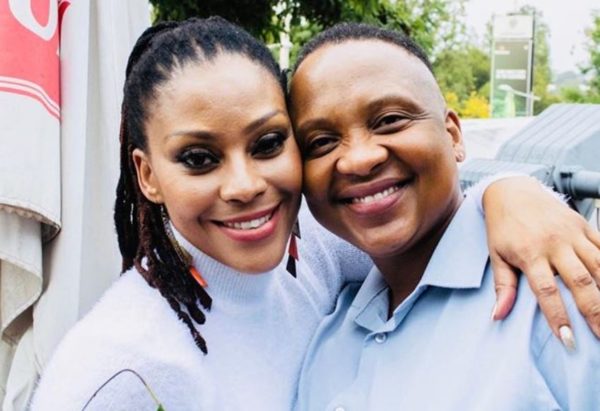 Letoya Makhene took to her Instagram to scoop pictures taken at her traditional wedding with Lebo Keswa.
The couple got married in December and they have been happy together.
Letoya had an incredibly sweet caption to accompany one of the pictures she posted: "It's how she looks at me from the moment she wakes up," she said.
The star has also officially changed her name to "Letoya Makhene-Pulumo" on social media.
The pair are wearing traditional outfits with a modern twist which definitely fit the "African Royalty" theme that they had for their wedding.
Letoya referred to her wedding to Lebo as "umshado wamadlozi", which means an ancestral wedding.
Letoya is spiritually gifted and practices as a sangoma.
See post below:
View this post on Instagram
View this post on Instagram