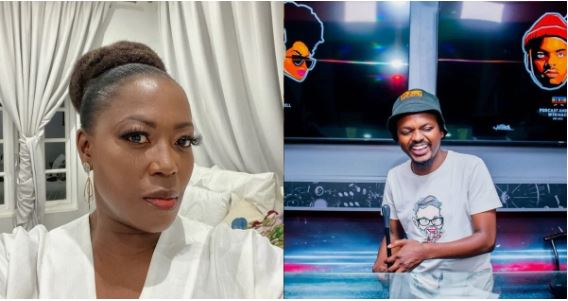 Rami Chuene took to her social media to share her thoughts on the ongoing homophobic and transphobic jokes made by Mac G which went viral on social media.
Podacaster and DJ Mac G was all over social media yesterday due to his comment.
The LGBTQI community dragged him and requested for an apology.
Taking to Twitter, Rami expressed her disappointment and told Mac G that the episode was "disrespectful and discriminatory".
The veteran actress expressed that homophobia will never be a joke.
Rami tweeted: "@MacGUnleashed NO. That episode was NOT "raw & unfiltered" but Disrespectful and Discriminatory. As an LGBTQI+ ally I humbly ask that you take my 2 episodes down. I honestly thought you had a good thing going. How unfortunate but homophobia will never be a joke. Unacceptable."
See tweet below:
@MacGUnleashed NO. That episode was NOT "raw & unfiltered" but Disrespectful and Discriminatory. As an LGBTQI+ ally I humbly ask that you take my 2 episodes down. I honestly thought you had a good thing going. How unfortunate but homophobia will never be a joke. Unacceptable.💔

— Rami Chuene🌈🏳️‍🌈 (@ramichuene) January 26, 2021