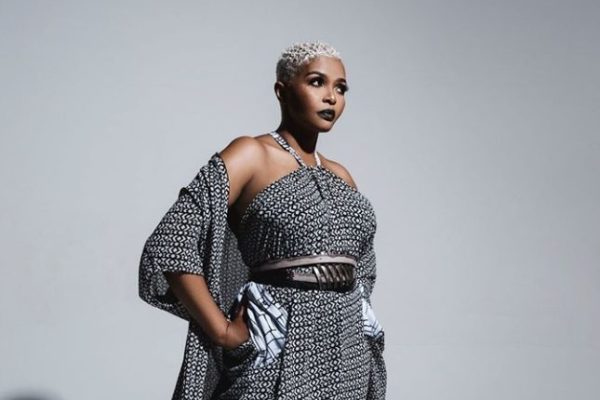 Simphiwe Dana has landed herself into hot water following a tweet she made regrading her nanny.
This is coming after Anele Mdoda shared that her "deputy nanny" ruined her dress by washing it in the washing machine.
Reacting to this tweet, Simphiwe responded that she makes her nannies wash her clothes and white linen with their hands instead of the washing machine .
The songstress later explained that she also doesn't use the washing machine when doing her washing
Anele tweeted: "Deputy nanny ruined my dress wayifaka in the washing machine with colors. I am defeated. It's so difficult to not make this about money but it is. That dress cost money and now it's ruined. I wore it once. My tummy is runny."
Simphiwe however took to the comment section to share her though and "first rule" of having a new nanny.
She said: "First rule for new nannies, my clothes and any white linen must be hand washed. Anything else, including kids clothes can be washing machined."
See tweet below:
First rule for new nannies, my clothes and any white linen must be hand washed. Anything else, including kids clothes can be washing machined

— #BamakoIsHere (@simphiwedana) January 30, 2021
Read reactions from fans:
My Goodness linen with hands😭😭🙆‍♀️ngingayeka shem jerrrrr

— #FikzCookBookAvailable (@Fikz_the_Cook) January 30, 2021
Linen with hands 🙆🏽‍♀️

— Jabujabz (@Jabujazzz) January 30, 2021
Clothes Yes but Linen yhooo

— Bhongy (@BhongyN) January 30, 2021
You always pin this Linen job on nanny or you actually can do it yourself, kubuhlungu when oo aunti are expected to do izinto nawe ongazange wayenza.
Lento yenu yoba niyababhatala so funeka baniphiphe noniphipha ayikho right, and mistakes happen, unless.. you guys have an SOP?

— P⊕SITIVEimpact 水astido89 (@Mkastido) January 30, 2021