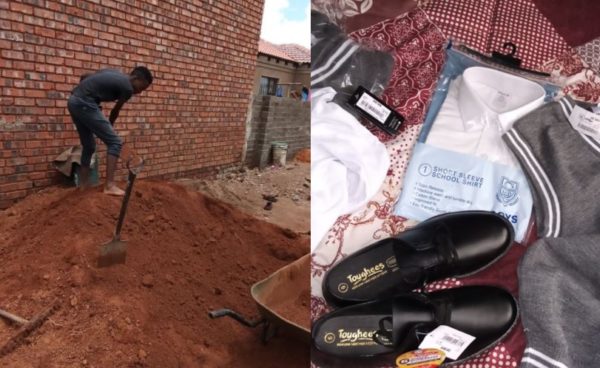 South Africans are shocked by a young boy who claims to have bought himself school uniform from the money he got from a bricklaying job.
Photos of the school items bought and the work he does has gone viral on social media.
"With the money I made from this piece job, I managed to buy myself new school uniform," he captioned photos.
Some Twitter users are firm on helping him, while others applauded him, and dished out advice.
You earned my respect 🙏

— GANDI RABALAO🇿🇦 (@GANDI_EDMOND) February 4, 2021
❤️😍❤️💖🙏

— Happy Phiri (@happy_cheezy) February 4, 2021
Well Done young man😢💖. You remind me of my younger brother.😚 Stay dedicated! You're gonna be great.

— Lebogang Letwaba (@LebogangLetwab1) February 4, 2021