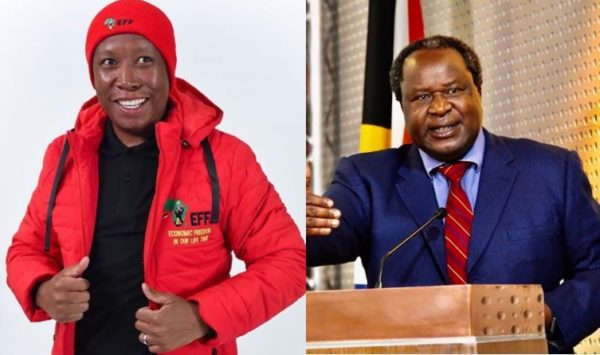 Julius Malema is obviously on a mission to make peace with everyone, as he reunites with the Minister of Finance, Tito Mboweni.
In burying the hatchet, the EFF leader made a phone call to Tito and made a good conversation on ending their fight, also for the growth of the nation.
Taking to Twitter on Monday, Tito announced by saying he's putting the spear down, and Malema joined in affirming his tweet.
"@Julius_S_Malema called. Good conversation. No issues anymore. Spears down now. Let's grow South Africa together. He can confirm," the Minister said.
Indeed

— Julius Sello Malema (@Julius_S_Malema) February 7, 2021