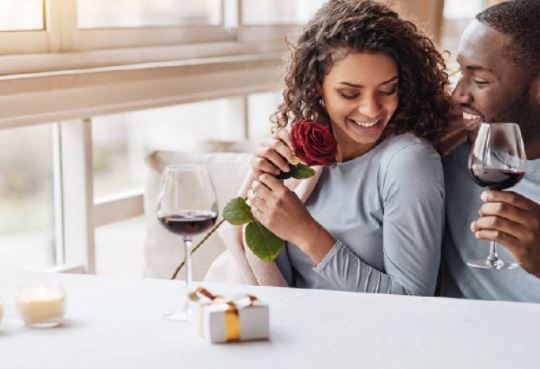 The season of love is finally here and we all can't wait to share it with our better halves.
With about a year since the pandemic began, dates have been minimal and it's only fair that this year you try and make Valentine's Day special.
Although you might want to spend a whole lot on your partner this year, your budget may not allow your spending but this is still no reason to let the season pass you by.
Here are some ways you can spoil your partner this Valentines on a budget:
1. Staycations
While your ideal getaway would be at the coastal shores, staycations also work the same magic.
Considering the pandemic, a staycation would be more convenient and budget friendly this year, so long as you both have fun.
2. Have a spa day
What would beat a day of pampering and free massages? If you can go to a real spa the better but if that's not an option make your home a spa for the day.
Get some scented oils and candles, wine and clean sheets and give your partner an experience they will never forget.
3. Cook their favourite meal
Going out for meals may be fun but nothing beats cooking your partner's favourite meal and spending some time together.
While you wait as the food cooks, you can play some board games or watch a movie, maybe even talk about the next step in your relationship.
4. Plan a movie marathon
This year's Valentine's Day falls on a weekend and what better way to spend it than by binge watching with your partner?
Watching movies may seem like a cliché but it one of the easiest ways to improve your relationship with your partner or break the ice in case you are starting a new one.
5. Plan a picnic
If you are into outdoor activities then going for a picnic would do this year, considering it is a weekend, you have enough time to prepare, hike and rest.
Nature has a way of taking you away from the hustle and bustle of the city and relaxing.
Tip: It is never about how much you spend on your partner, it is the love you pour into an activity you do together that really matters.