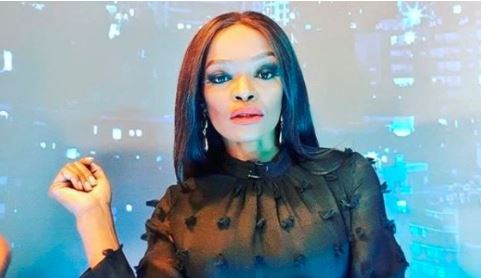 Kuli Roberts took to her social media to recount her experience with her ex-landlord.
The star shared she was evicted from her house because the owner of the house did not appreciate her skin colour.
The media personality said that she was told to move out by her landlord, who was not thrilled about her being a black person.
Although, it has been a long time and according to her, it was in the 1990s and she was pregnant as at that time.
Kuli got married to Beyers Roberts back in 1990, it was an interracial marriage.
They later got divorced.
Kuli recalled a time when she was still with her ex-husband and they had rented a house in Muizenberg, Cape Town.
Kuli tweeted: "I remember being kicked out of a rented house in Muizenburg in the late 90s while pregnant, with a toddler and husband. The wife didn't appreciate a black Mrs Roberts, so told us to move out."
I remember being kicked out of a rented house in Muizenburg in the late 90s while pregnant, mit a toddler and husband. The wife didn't appreciate a Black, Mrs Roberts, so told us to move out. My ex hubby was livid, daughter playing with ducks and I was heavily pregnant and eDrum

— STOP ALBINISM KILLINGS (@kuliroberts) February 10, 2021