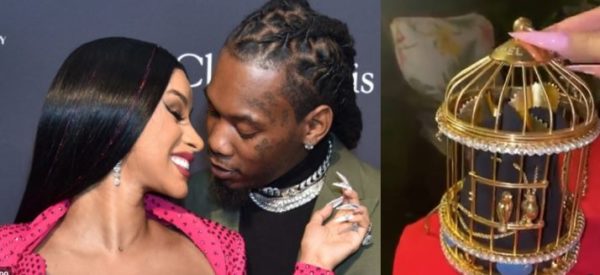 Cardi B is over the moon after her husband, Offset surprised her today as they celebrate Val's day.
On Saturday, the "Up" rapper revealed on her Instagram Stories that her husband Offset surprised her by filling their home with tons of roses and balloons ahead of the romantic holiday.
Cardi, 28, first showed fans the plethora of bouquets that were scattered in vases throughout her front hall. "Wow, you did that for me?"
The mother of one took to her official Instagram page on Sunday, February 14, to show off the lovely gift she got from her man for the lovers' celebration.
Cardi shared a video that revealed $20,500 Chanel purse given to her by the father of her daughter.
Taking to Instagram, the star thanked Offset for the love: "Wow Thank you baby @offsetyrn .You always getting me something different .Love & appreciate you"
Watch post below:
View this post on Instagram
View this post on Instagram