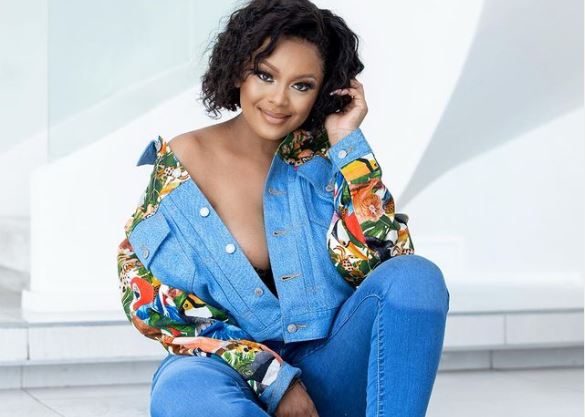 Lerato Kganyago is in the mouth of every South Africans as she's been awarded winner of 2021's Valentine Day, due to the way her husband wowed her at FNB stadium.
From videos flying on social media, it is observed that the DJ's lover booked the whole stadium just to celebrate her.
He organized a stage, where he invited some artists to perform for them, while they spend time together.
Zonke and the band nailed their stage performance.
The man's effort was applauded by people, and reactions flood social media, as some persons are hoping to start a "LKG's Challenge".
From being called a fraudster to being sbwled, level kwedin I respect Lerato Kganyago's husband🙌🏾 #leratokganyago https://t.co/LWZeOL3TZN

— YoungBlackKing🤴🏾 (@lungsta_nk) February 15, 2021
I FNB stadium yonke? World cup final venue? That FNB? Dont even know who to call to book the local soccer field in my neighborhood. All for your bae? How can you hate on that? Talk about effort, execution and excellence. #leratokganyago

— Gaba (@Swatyupants) February 15, 2021
It's like Lerato Kganyago's husband had loved her from a distance for the longest time and kept saying "one day"… and then when that day came, he left no stone unturned. Wow #leratokganyago

— Tsholofelo Mokopanele (@T_MokopaneleT) February 15, 2021
#leratokganyago How much do you guys think it will cost me to book Nike stadium or atleast my highschool sport ground for my bby on Valentine's day 😏😏 yaz that hubby ya Lerato put us under pressure 😔 pic.twitter.com/TGijQgLTpX

— KHANI🗯️ (@khani_hlahla) February 15, 2021
She owns 2021 already! Her husband booked the entire FNB stadium for her just to host a dinner for two plus a live performance from Zonke n band. #leratokganyago pic.twitter.com/odSdL7CIXD

— IG:sphekahadebe (@sphe_hadebe) February 15, 2021
This Is Really Beautiful Lerato Kganyogo Deserve All The Best ❤️ ❤️ ❤️ ❤️ #leratokganyago @Leratokganyago ❤️❤️❤️ pic.twitter.com/1xpEl3Vouk

— Mokoena ❤️ (@LeboMashia) February 14, 2021
2020 VS. 2021

What's next #leratokganyago 😳 pic.twitter.com/L3pVqTzkC3

— cant hurt my feelings but i like pain ❤️ (@lehlo_manku) February 14, 2021
Bo Lerato kganyago can make you dump your boyfriend aaaiii what level of being romantic is this🤔#leratokganyago

— boitumelo (@abiboity) February 14, 2021
The korobela that #leratokganyago used is from Limpopo. A whole soccer city? Yherr not even abo nyoko Thusi have seen this pic.twitter.com/hqGDSdgeeM

— OGESEL (@LESEGOBvckwards) February 14, 2021