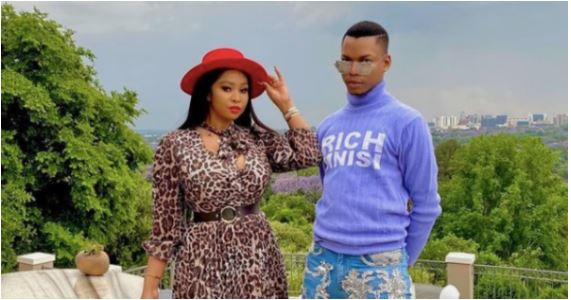 Ayanda Ncwane's brother, Phupho Gumede has taken to his social media to spill the beans on what really happened in the past.
Few days ago, Nonku Williams shared a video of herself recounting how she survived her abusive marriage.
Nonku also mentioned that she had a child with Sfiso, Ayanda Ncwane's late husband.
However, Phupho decided to set the record straight about how it came to be that Nonku Williams had a child with Sfiso Ncwane.
Phupho mentioned that Sfiso had a child with Nonku when Ayanda took a break from Sfiso, stating that she couldn't date because she was committing herself to religion.
"So there's really no history between Ayanda and Nonku, no one got cheated on. So maybe drop the narrative that you've created in your head," said Phupho.
After revealing the truth, many social media were placed in a state of confusion as they wonder whether the late gospel star Sfiso Ncwane had cheated on Ayanda.
See tweet below:
So there really is no 'history' between Ayanda and Nonke,no one got cheated on so maybe drop the narrative you've created in your head.

— phupho gumede K (@phuphogumedek) February 19, 2021