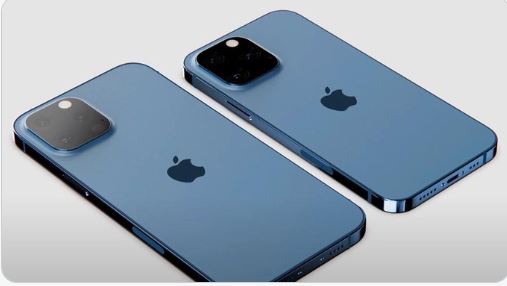 Apple has announced the launching of iPhone 13.
iPhone lovers across the globe have taken to their social media to air their views.
However, it was rumoured the iPhone will launch in late 2021 but it looks like it will be coming out earlier than expected.
Apple's Massive iPhone 13 Upgrades Suddenly Confirmed https://t.co/CW6YxQLa0s pic.twitter.com/g15U9AbPjp

— Forbes (@Forbes) February 22, 2021
The latest iPhone, iPhone 12 came out in 2020 which people felt it is an upgraded version of iPhone 5.
Taking to Twitter, Mzansi have shared their views and thoughts towards the news.
See reactions:
iPhone released an iPhone 13 while I was still saving up for the iPhone 11 pic.twitter.com/huDHjMGF2y

— Amphibian🤎💛🌊🛳⚓ (@Ntsako_Dakalo) February 22, 2021
Apple has released iPhone 13 and I'm here looking for money to upgrade from Android to iPhone 7 pic.twitter.com/icYZpxKlif

— ARIELLA 💕 (@AriEmpire_) February 23, 2021
Two weeks back iPhone 12 was released now iPhone 13 is out….yerrrr😫 pic.twitter.com/zE7mzjL7L6

— Bonginkosi Linda Nkosi (@lindz_malindz) February 22, 2021
All the rich kids tommorow morning after realizing Apple just announced iPhone 13 and their iPhone 12 is out of date now pic.twitter.com/WHLEYX7uFk

— 𝔾𝕀𝕆𝕍𝔸ℕℕ𝕀™ ❁ (@vannimodia) February 23, 2021
I don comot my hand for anything wey concern iPhone 13, i never buy iPhone 8 sef
Una one cut person neck pic.twitter.com/w1oeIOV0zt

— Dlaurence🍥 (@Dlaurence13) February 23, 2021
So Apple is releasing iPhone 13 while I'm still using iPhone 7 🤦🏾‍♂️😂😂😂😭 pic.twitter.com/2WhUtiHT3v

— AKA&Kanye🌍 (@xthewholetime1) February 22, 2021
Iphone 13 and I'm still using an android. pic.twitter.com/JsC7O4qnNI

— chun swae. (@girl_kaybee) February 22, 2021