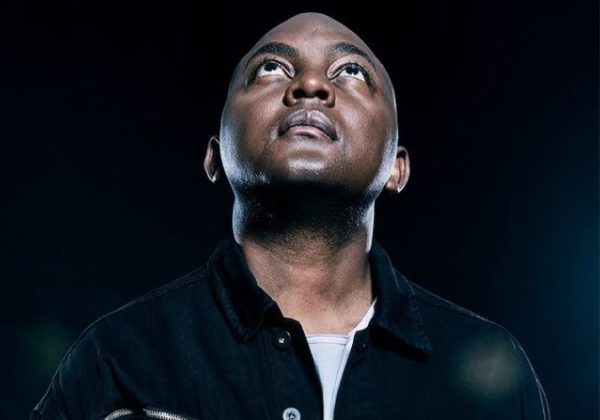 Euphonik has been cancelled by a higher percentage of Mzansi social media users, following a screenshot reportedly from Nampree; a lady who accused the DJ and DJ Fresh of sexually abusing her.
The rape allegation has been on for a while and gone legal. Both DJs claim to be innocent, but their lives and career has been going through the most due to the issue.
On Saturday, Euphonik decided to share a screenshot of a WhatsApp chat from Nampree, saying that she apologizes for endangering him alongside DJ Fresh, as the rape accusation was all a lie.
"On a serious note. Before things really get out of hand. Can this girl's family and friends help her before she hurts anyone else or herself? Unfortunately, my sister you've said, done and damaged way too much to expect any level of help from me," he captioned the screenshot chat.
However, Twitter users analyzed and investigated the screenshot, and lots of persons claim it's was forged by the DJ to prove his innocence.
Assumption that it was a fake chat quickly spread on social media and further got Euphonik cancelled.
Despite being cancelled, the DJ seem to be unbothered, claiming he's shared the truth.
Check out the chats and reactions below:
On a serious note. Before things really get out of hand. Can this girl's family and friends help her before she hurts anyone else or herself? Unfortunately, my sister you've said, done and damaged way too much to expect any level of help from me. pic.twitter.com/EJ8suGYmHd

— Euphonik™♛ (@euphonik) February 27, 2021
People who travel a lot need a dual SIM phone so bo "kleva" go look at what a dual SIM iPhone status bar looks like. nazi kakhulu lol 🤣

— Euphonik™♛ (@euphonik) February 27, 2021
Nazi kakhulu nina bo I believe. pic.twitter.com/J3EI1d1XvL

— Euphonik™♛ (@euphonik) February 27, 2021
Mzansi Twitter be like:
Euphonik thinks we're stupid. he faked an entire whatsapp conversation and he thought we wouldn't notice? pls, the signs are all there. pic.twitter.com/eEh1H7KOSi

— mpumz. (@_Mpumz) February 27, 2021
Makes me wonder what other things has Euphonik gotten away with where he knew the law would protect him vs the victims

I can't wrap my head around all this

— Champagne Pipi (@Kokoleo_zn) February 27, 2021
Whoever helped Euphonik with photoshopping that fake text is probably also a rapist. There's no way a sane person would help a rapist cover up

— Moe (@moesuttIe) February 27, 2021
we don't need Euphonik to be on twitter for him to "expose himself more". he's abusing and harassing his victim with his massive platform and opening her up to more abuse from his fans. the sooner he gets his account taken away from him, the better.

— mpumz. (@_Mpumz) February 27, 2021
you aren't spiting twitter people by calling them know-it-alls and posting scenic pictures acting unbothered. there's a whole woman levelling accusations of a grave human and personal rights violation against you, @euphonik. she probably isn't even the only one.

— tebogo. (@bilbobaggz2) February 27, 2021
Fresh and Euphonik are being so abusive. It's shocking

— Mpume 🐐 (@MprueDie) February 27, 2021
I really hope this further implicates Euphonik because no 'innocent' person would do that.

— Neo.ㅤ (@NeoMT7) February 27, 2021
Friendly reminder that R Kelly never thought it could be him, kwa couldeka🌚

— Mmago Ndindwa (@shlogi) February 27, 2021
Idk man but Euphonik not having any unread messages doesn't seem right to me https://t.co/QH3nDplsj3

— Digga. (@siya_ndika) February 27, 2021
Dj fresh and Euphonik are exposing their evil narcissism. They've chosen the wrong time to do this, they'll expose themselves actually.When karma deals with you, nothing that you do can stop the consequences. Everything you say or do will make things worse.

— Valencia (@MasekoValencia) February 27, 2021