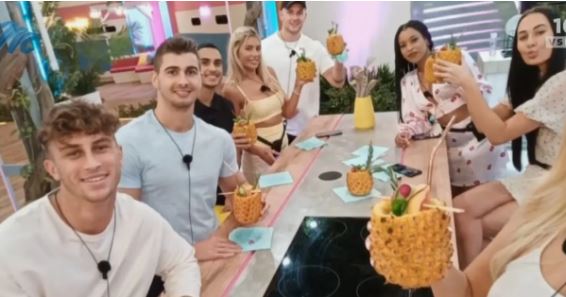 A new reality show titled, Love Island South Africa is the latest in town now.
The show which was premiered yesterday got everyone talking and many can not wait to see what the show has to offer.
The franchise is popular all over the world and Mzansi reality television fans were curious about how the show would be different from the other versions.
Love Island SA is hosted by Leandie du Randt and she showed a bit of her romantic side in the first episode. It could be quite a whirlwind of a season.
Fans were impressed with the first episode of the show but not everyone shared the same sentiments.
Here's to a fabulous season 🍍🍍🍍 #LoveIslandSA pic.twitter.com/Hg8g264v01

— Love Island SA (@LoveIsland_SA) February 28, 2021
See reactions of fans:
Y'all someone said even the country that colonized SA has more diversity on their version of the show. I am siiiiick… Love Island Orania💀#LoveIslandSA pic.twitter.com/aG2POboHYp

— Tacos Are A Food Group (@SiveDaniels) March 1, 2021
"Love Island Orania" is trending in South Africa.

You guys are hilarious 🤣🤣

— Vladislav Sita (@Vladislav_Sita) March 1, 2021
I think y'all are just desperate for inclusion with whites.

Love Island Orania is one of those unnecessary trends where black ppl are mad for not being associated with their colonizers. Why y'all seek to be validated by these ppl this much, Love Island SA is a dumb show anyways

— BlaXtremiss🥀 (@Blaxtremiss) March 1, 2021
should've called it love island Orania hey

— busisiwe zwanee. 🥂 (@lesazwane) March 1, 2021
Not Love Island Orania trending this AM pic.twitter.com/bBhu5d3hS2

— Yoliswa (@Yoliswaxo) March 1, 2021