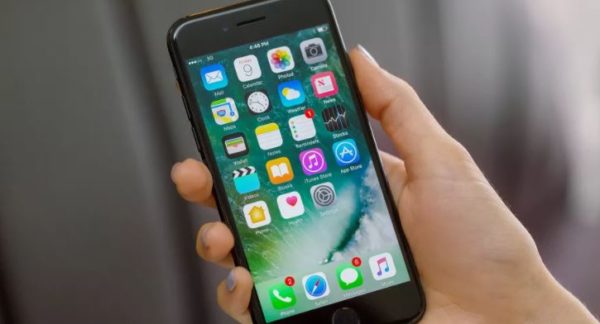 Do you have a mobile device and need an extra source of income? Do you know that there are lots of applications that you can download and install on your device to make money?
Well, there are several ways to earn extra cash through legitimate money making apps in South Africa.
Times have changed, and money-making apps have made things quite easy. The apps are not just available for iPhone users, but Android device users can also benefit from the opportunity.
So, you have no excuse for not being able to make extra cash. This article discusses some money-making apps South Africa that you can consider depending on your preferences.
Below are the top 10 legal money making apps in South Africa to get you started:
1. Acorns
Acorns app is not just a money-making app; it is also an app that enables you to save and invest money. It is built as an investing and saving app on a micro basis. You can save and earn money once it is connected to a credit or debit card. One of the ways to earn money is by signing up for an Acorns Spend account. It is one of the best money making apps that actually work.
2. Sweatcoin
Sweatcoin is a distinct app. It is a workout app that pays you for doing exercise and taking steps. The app helps to solve the issue of non-motivation while trying to achieve your goal. It is beautiful to lose weight and stay intact, but the process can be very stressful. So, if you are looking for the best way to make money in South Africa without sweat, consider this app.
3. Swagbucks
Swagbucks is one app that gives you cool money on the go. It may not be huge money in a sense, but it is effortless to earn points that will later be converted to money. You can earn money by filling a survey or just watching videos from the comfort of your room. The list is endless. The most beautiful part is that you can easily convert your points through Paypal and it will be sent to your account as cash.
4. Uber
Uber is a fast-growing platform that connects riders with those who are looking for a ride. It is a very lucrative option for drivers, but you do not have to be a driver before you make money from this app. To get started, download the Uber app and register your details. It will come in handy if you need to request a ride at some point.
5. Errandworld
Errandworld app is a money-making app that enables you to run errands in exchange for cash. You earn cash as soon as you complete the tasks appointed to you. It is a great side hustle plan and even a solution to the unemployment issue. This app gives a platform where those who need a service and the other party who can offer the service have a meeting point. Errands vary anywhere from picking up a few items to standing in a queue instead of someone else.
6. Rakuten
Credit alert messages make everyone laugh, and there is nothing beautiful as waking up to a notification saying you have earned some cash. It gets more interesting when you do not have to do much work to get the job done. Rakuten app is a large referral median for firms. They make money from the firms listed on their site. They are being paid by sending you to shop on those listed firms on their site. These are firms that you normally shop on. However, the difference now is you get paid for shopping on those firms.
7. Mypoints
"Do money making apps really work?" You may ask. Well, MyPoints app is a money-making app that gives you more for less. You will earn points and rewards by taking surveys and watching videos amidst other things. You can redeem your earned points through Paypal or airline miles.
8. iPoll
If you are looking for how to make money online for free, you should try iPoll. The app is accessible by both Apple and Android device users, and it is quite easy to master. After you sign up via your iPoll account, it will require some information from you about yourself. This will further qualify you for some specific surveys, and you will get paid afterwards. For example, you can be paid for a grocery poll if you capture the pictures of a specific snack to show where it was placed at the grocery store.
9. Letgo
Letgo is a money-making app through which you can make money by selling. However, it is quite easy to sell. It also allows you to sell things that you do not need that another person might need.
10. Foap
This is one of the money-making apps for Android phones and Android device users, and it allows users to get rewarded for the photos they take and upload to the app. By implication, the more the photos you take, the more you earn. Then, those who accept photo missions from organisations and brands can earn more as long as they are followed as expected.