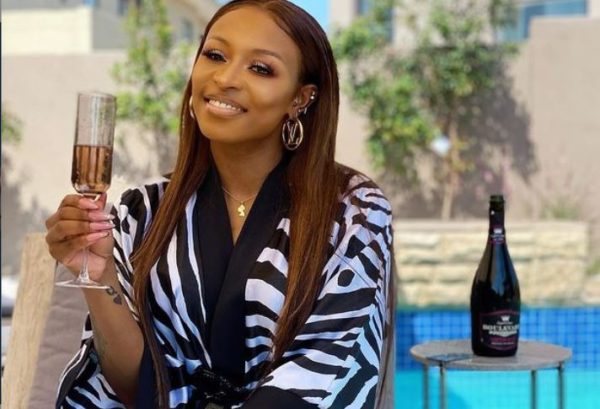 International Women's Day is celebrated world-wide today, 8th of March, 2021.
The existence of women are being celebrated, while many use this opportunity to celebrate their achievements.
Looking at the South African entertainment industry, especially music and film, we can clearly see that some women are making mind-blowing moves.
Check out these women and their achievements.
The actress flags South Africa with her acting skill, and she's also a producer. Nom is the founder of Nomzamo Lighthouse, Goodwill Ambassador, Face of Neutrogena and Puma ambassador. Her recent role in the international movie, Coming 2 America melted lots of hearts, as she played the role of Mirembe. The star has made such a huge impact in SA and she's gone international, even been managed by an international agency.
View this post on Instagram
Pearl is also a famous actress in SA, and she's starred in amazing film project. Despite being one of the most cyberbullied celebrity on Twitter, she's always managed to respond every hate with a banging news of her growth. In 2020, we watched her become the main character in the Netflix series, Queen Sono, which is now cancelled. From there she partnered with beauty cosmetics company, MAC. In 2021, the actress hasn't been in the country, as she confirmed shooting an international series titled, Wu Assassins 2. Days after confirming, she revealed doing the biggest audition of her life. Pearl is also queening and inspiring lots of young girls.
View this post on Instagram
According to Google, Thuso Mbedu is a South African actress. She was nominated for an Emmy Award for her role in the telenovela Is'Thunzi, which has been called "one of the most compelling television programmes on South African television" by Mail & Guardian. She made history as the first SA actress to lead a mainstream US series. The actress  plays the lead role in Barry Jenkins' adaptation of  Colson Whitehead's Pulitzer Prize winning novel, The Underground Railway, set to premiere next month on Amazon Prime Video.
View this post on Instagram
View this post on Instagram
Zinhle is highly respected in the music industry, most especially in Africa as a whole, as she's spent years in the industry as a DJ, and she's still relevant till date. Aside being a legend, the mother of one is also a businesswoman. From launching Era By DJ Zinhle (a brand into selling of wrist-watch, earring and all form of jewelries) to launching Jiyane Atelier (a brand into the sales of beautiful furniture for the home or office). The DJ is also the CEO of Boulevard Rose.
View this post on Instagram
BONANG MATHEBA 
Well, Bonang hasn't made any huge move this year 2021, but she's known to be a hustler who secures the bag in a classy way. Queen B queens up to the international level. She is one of the biggest media personality in the whole of Africa, and she is a businesswoman, who own a company that produces bubbly sparkling wine, House Of BNG. She also has a reality show, but it's on hold for now.
View this post on Instagram
Other women who has made amazing achievements are: Busiswa, Moonchild Sanelly, Nandi Madida and a few others.
Note, all women deserve to be celebrated with and without their achievements.