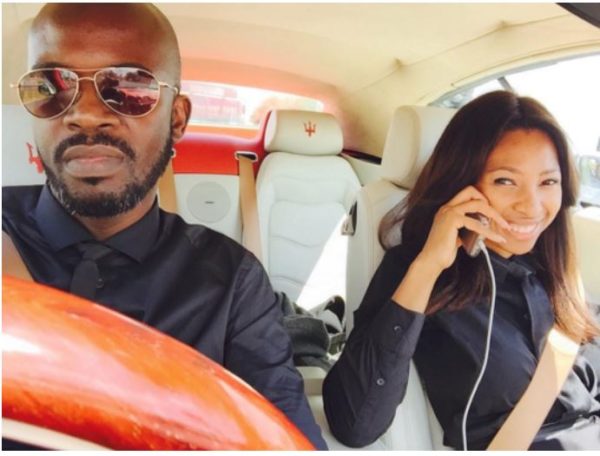 Black Coffee makes headline again and it's about his relationship with his former wife, Enhle Mbali.
Despite the split between the couple, it's been reported that the international acclaimed DJ physically abused the actress on her 33rd birthday.
According to Sunday World, Enhle has taken to Randburg Magistrates Court, requesting a protection order and that all communication between them should be via email.
Revealing what led to being abused by the DJ, she said:
"Two incidents happened this weekend… Friday and Sunday. On the 5th of March he drove into our home and asked to have a conversation that I agreed to. He was polite until we were alone. Nathi asked me why I was throwing a dinner without his permission. I then asked why I needed his permission, and he said because it's his house."
"I then told him it's our home and am puzzled, he then threatened to call the cops to shut it down. He was at this point shouting. And the guests that had already arrived were watching. I've had to change locks as he would come in anytime even when I was dressed inappropriately and have to leave. Nathi has hit me before in 2014 and I saw that same look on his face. He's scaring me as he is becoming irrational. I do have a scratch on my hand from the incident."
View this post on Instagram