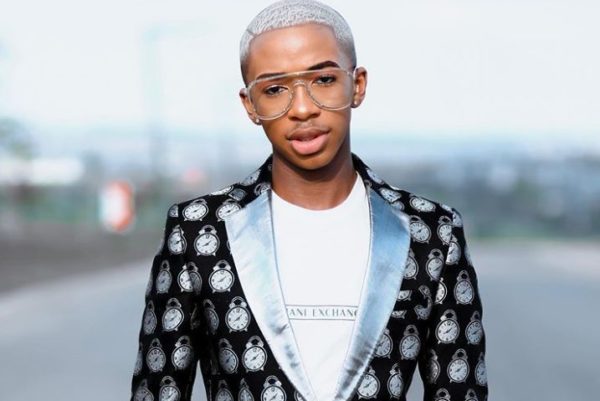 Lasizwe is ready to do anything to help struggling students register and pay their fees.
Few days ago, the star pledged to donate R10 000 towards a student's fees.
He, however, started a #R10GoesALongWay campaign where he requested people to donate R10 in an FNB account to help raise funds for the #FeesMustFall WITS students who are struggling to register for 2021 due to unpaid fees from previous years.
Even though it was recent, Lasizwe revealed he has manage to raise over R300k so far thanks to South Africans, celebrities and brands like KFC South Africa.
KFC is turning 50years this years and were so impressed with Dambuza's course that they deposited R50k towards the #R10GoesALogWay FNB account.
All these was as a result of the protests in Wits which led to the death of one.
Celebrities and Lasizwe's fans have congratulated him on his campaign and have supported his course by donating R10's and encouraged everyone else to deposit money into the account:
See tweets below:
Thank you so much and may god truly bless our land.
The goal is 1 million before Wednesday! We got this

— Swirie (@lasizwe) March 13, 2021
Hey @sibumabena @lasizwe @KINGAya_ You guys are amazing, loving your work ❤️

We're turning 50 this year 🥳, so we'll be donating R50,000 towards #R10GoesALongWay 🙏🏾🙌🏾
izandla ziyagezana 🤝 https://t.co/6npI2AJJA1

— KFC South Africa (@KFCSA) March 13, 2021
KFC JUST CONTRIBUTED R50 000.00 towards #R10GoesALongWay !!! OMG @KFCSA

— Swirie (@lasizwe) March 13, 2021