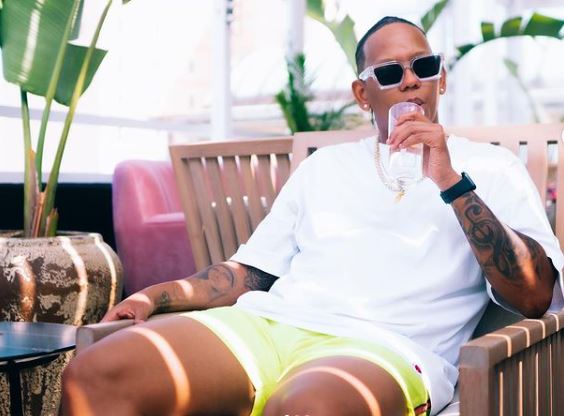 Da LES got brows raised and jaws drop following the announcement that he is going to be hosting an all-white brunch in Durban.
The event will be hosted by the rapper and Sasso. But, the requirements for the brunch attract controversy.
Hair-cuts, Shape ups and clean shaves are a must for the men who will be invited to the brunch. While the ladies are expected to do the following: Hair-dos, waxing, manicures and pedicures.
It was also stated in the card that all invited guests will receive an email. Whoever doesn't get the mail simply means he/she isn't invited.
However, the instructions garnered mixed feelings and the rapper trends on Twitter over this issue. Some persons said Sjava is surely not going to be invited due to the requirements.
In case you missed it 🤣🤣🤣🤣#DaLES Julius Malema pic.twitter.com/zz0c3pHi4E

— #AL_Generation  (@kevinbeyd_) March 16, 2021
Remember #DaLES is a confused American wannabe cockroauch. He does not even see himself as BLACK https://t.co/clneUN1WMd

— Miss Tee KaMahlangu (@Namgwezana) March 16, 2021
This sounds more lije a brothel than a party kuzonyotywana sterek apha shved and waxed #DaLES pic.twitter.com/ejPmxPCLUq

— Tumza_lenyora (@Tumelo89464559) March 16, 2021
Automatically sjava he's not invited 😥😥😥 pic.twitter.com/IeNJnOgRUa

— MAJOR K!DD (@LoverenceBlaq) March 15, 2021
#DaLES just proved that all the ladies attending his parties bayatyiwa straight 🤷🏽‍♂️

His mates prolly lodged a complaint to him about a hun that had a bush hence he wants y'all them to wax pic.twitter.com/PmNWv8Y8Yc

— iDyan (@Lutho__m) March 16, 2021
View this post on Instagram