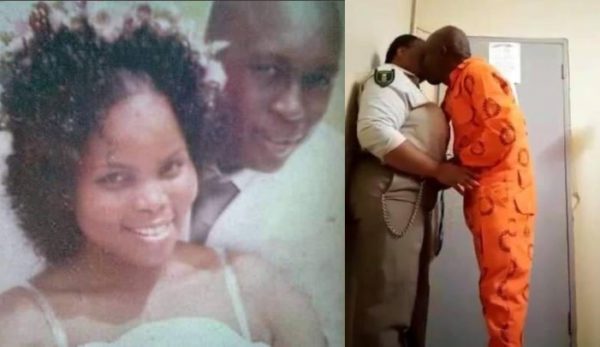 South Africa prison warder and an inmate were caught on camera having s*x in the prison, and the videos have gone viral on social media, with people weighing over the issue.
The department of correctional services is set to take action against the female warder.
"Sexual activities between inmates and correctional officials are shameful incidents that can never be ascribed to what is expected of our officials," said Department spokesperson Singabakho Nxumalo.
"Disciplinary measures have also been instituted against the inmate. Sexual activities with inmates will never be tolerated. We appeal to those in possession of the video to refrain from disseminating it," he said.
However, while the news went viral on Twitter, it was reported that the prison warder has committed suicide.
Few hours later, the suicide news was cancelled, as she's still alive, but has been suspended from her duties.
"Correctional services have suspended the prison official who was seen having sex with an inmate in a viral video. DCS spokesperson Singabakho Nxumalo also said it is not true that the woman committed suicide. The woman is also not married to the inmate," says a tweep.
It was also revealed by some tweeps that the man and woman are couple, who have tied the knot in a white wedding ceremony.