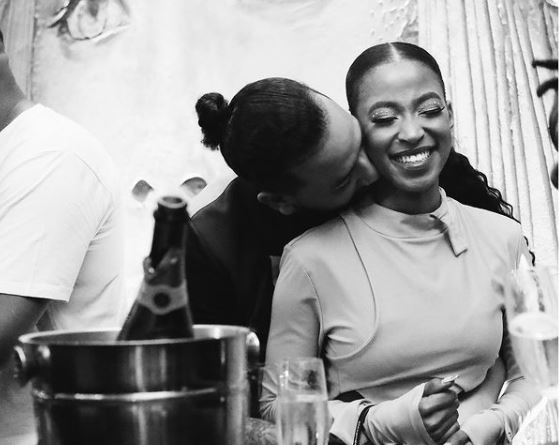 AKA's fans got highly responsive after he made enquires on the price of cow.
The rapper got his girlfriend, Nelli Tembe engaged in February, and fans of the two have been anticipating their wedding date.
While the two seem to be mute on that, Supa Mega hints on paying Lobola despite claiming the enquiry is for a friend.
"Quick question. What's the going rate for a Cow in ZAR these days …. asking for a friend."
Check out fans response below:
Lobola cows are 10k each but for umsebenzi is 8k mara for chiefs is mahala

— Evidence Bongwe (@Evidence_Shongw) March 18, 2021
And then usually for inhlawulo ukhutshiswa inkomo ezingaphi?

— Black Monopoly (@Tea_bagZA) March 18, 2021
For Lobola 👏👏👏👏 pic.twitter.com/YmwYpImYTr

— IAmfree (@Kari09448880) March 18, 2021
Damn. You got the plug. 🔌 https://t.co/KABRYZqiSz

— AKA (@akaworldwide) March 18, 2021
Very informative. Thank You. https://t.co/stMt3Uk246

— AKA (@akaworldwide) March 18, 2021
🤣🤣🤣🤣🤣🤣 classic. https://t.co/E9XWzz9otg

— AKA (@akaworldwide) March 18, 2021
Damn. That's some Bull shit. 😉 https://t.co/NzK2HJMRuT

— AKA (@akaworldwide) March 18, 2021
Ahhh shot for the info. 👍 will pass it on to my friend. https://t.co/yLzLisyuzu

— AKA (@akaworldwide) March 18, 2021