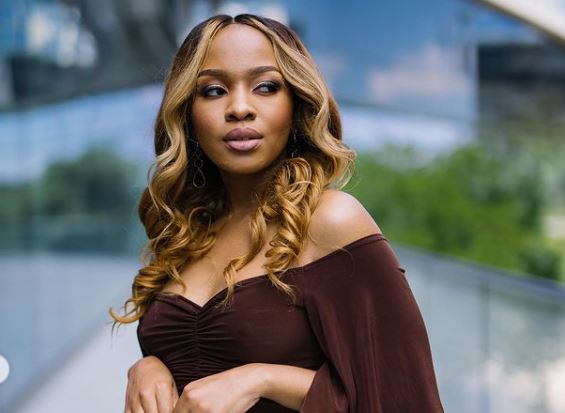 SA actress, Mapaseka Koetle grows career-wise, as she's to join a new comedy show on SABC2.
According to Daily Sun, the comedy series which is titled, Ak'siSpaza will begin early April and will focus on a family that lives in Soweto.
Speaking about the comedy show to the publication, SABC's head of PR; Zandile Nkonyeni said; "Issues around customer service, innovative marketing and managing staff are all complications every businessman has to face.
We get to learn about challenges of a family-run business. We hope the show inspires a spirit of entrepreneurship that is so desperately needed in this country. The world has been going through a lot, with lockdown that subsequently caused the economic downfall and amore unemployment.

We show a man who tries and fails. But he always picks himself up and keeps fighting to achieve success. This enduring spirit is what we hope will inspire the audience in their career endeavors."
Koetle isn't new to comedy shows, as she's famously known for her role on ETV's  Scandal.