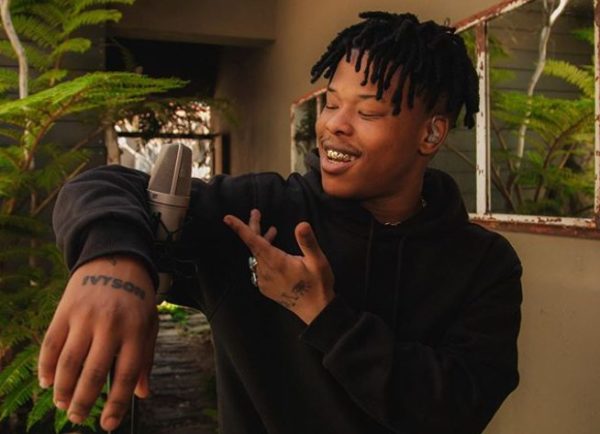 Nasty C has decided to brag a little after claiming that he could take Eminem.
Taking to Twitter, the shared a short clip of himself speaking on a live chat with his fans.
In the video, Nasty believes that today's Eminem is not very relatable while he is.
Many of his fans took to the comment section to share their thoughts as some felt he is not capable to do what he is saying.
Watch video below:
Nasty C says he can body Eminem😭😂😂😂😂😂 pic.twitter.com/ZmB0oB4aDi

— Just Pat (@_just_pat) March 18, 2021
See reactions from fans:
He ain't even tripping Eminem is my favourite rapper but the last album I listen to from him is MMLP2 anything after that is just pure noise and 🌚🤐🤐🤐🤐

— 𝐂𝐳𝐀𝐫 𝐎𝐃𝐫𝐢𝐞𝐠𝐨 (@CzArODriego) March 18, 2021
Lol weird how he's not relatable to a lot of people yet his recent albums are hitting billion streams on Spotify and debuting at no.1😂😂😂🤔 I guess those people are rappers streaming his music not normal everyday people…

— ☣Shady☣ (@ShadyDuki) March 18, 2021
Why all these young rappers wanna beef with Eminem ?? It's like a universal rule now. They wanna be controversial using Eminem's name

— A F R O S W A N K Y 🇿🇦 (@AfroSwanky) March 18, 2021
I love you man ( SA favorite)but you'll need 30 years of reading the dictionary to go up against Em 😭😭😭🤣🤣🤣🤣

— 🙏 (@lukwagomartin25) March 18, 2021