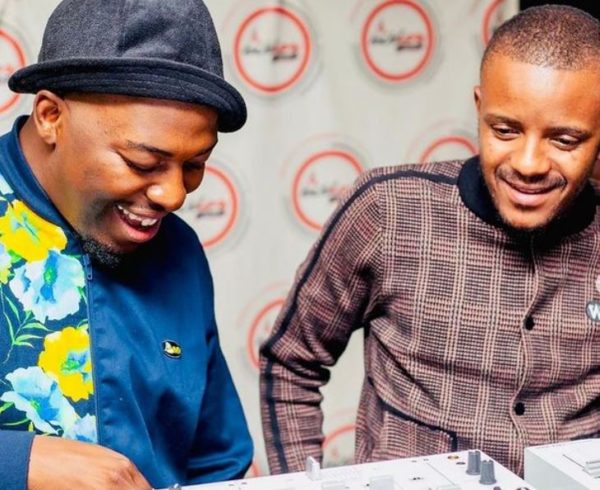 Kabza De Small trends on social media following claims that De Mthuda is better than the Amapiano king.
Kabza isn't crowned king of piano for nothing, due to the level at which he exposed the genre to.
However, some persons feel few amapiano music producers like Mthuda is doing better than Kabza.
The debate started with a tweet which reads: "e Mthuda is a mastermind bafethu. Kabza is the GOAT neh but Mthuda is RIGHT behind him, just there! When Kabza takes a breath, he can smell Mthuda's Shield for Men 48H protection spray, that's how close he is."
Check out how Mzansi debated over this issue:
Kelvin Momo and De Mthuda are a meter away from Kabza De Small. https://t.co/Np10ICkelO

— 613 (@LeyaniLeyani) March 20, 2021
De Mthuda is better than kabza if you want to argue you can go argue with your mom 🙃 pic.twitter.com/5W6PuaD4Dl

— _Hloniie24 (@Keitumetse_HK) March 20, 2021
Shout to Kabza De Small

You see when they start comparing you with almost every Artist in the game, you're definitely fucking the Industry Enough

De Mthuda is good, Kelvin Momo is good, Josia Disciple is good, Stokie etc

But that dude is Kabza De Small

— W I L L O W (@WILLOW_CD) March 20, 2021
Why are we comparing Kabza and De Mthuda? Can't we just enjoy their music in peace? pic.twitter.com/nlAwsc3rh1

— Malume Reloaded🇸🇿🏳️‍🌈♈ (@skinny_reloaded) March 20, 2021
People think Kabza doesn't make deep piano because they only know the commercial songs. Probably why they would think De Mthuda, Kelvin Momo or Josiah can compare.

They are good but no one comes close to Kabza.

— Father Of 2 (@Mastos_TM) March 20, 2021
Probably not but it takes nothing away from the phenomenal artist Kabza is. A lot of artists have had the opportunity to work side by side with Phory but not many have went on to dominate the SA music scene like Kabza has

— Lesilo Rula (@kay_mahapa) March 20, 2021
Every time a Dj other than Kabza De Small makes a hit people always have to discredit Kabza in the process,can't people just enjoy other Djs without having to drag Kabza into everything, the debate is no longer a thing, Kabza is a piano legend and it'll take time to dethrone him

— TiagoCreative (@TiagoCreative) March 20, 2021
People aren't respecting Kabza de small enough for me anymore. https://t.co/cvBfxp1Hjv

— pokito_22🇳🇦 (@PokiePn7) March 20, 2021