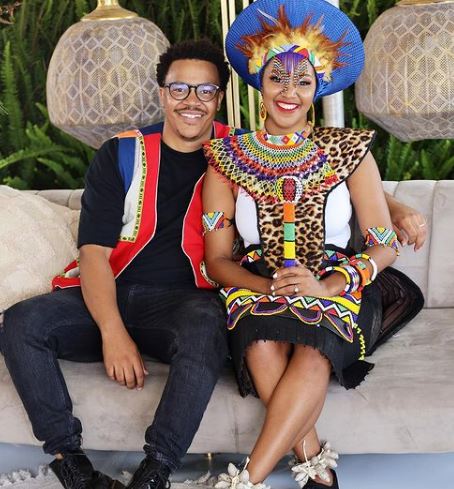 Brenden Praise officially had his Umembeso with his lovely wife, Mpoomy Ledwaba.
According to the post, the celebration was done over the weekend.
Taking to Instagram, the couple scooped pictures from the celebration as they thank those who came through for them that day.
The couple shared moments from their big day through social media.
"The wedding of my dreams, all I did was take measurements and show up on the day." Shared Mpoomy.
"To my sister, Palesa Nkuna I legit have no words for you, I love you…..and the wedding planner of my dreams, my personal angel Mabutla Inno you two make an amazing team!"
It appears her hubby Brenden planned the whole thing and Mrs Mom is happy with the outcome.
"Brenden Praise and I can't thank you enough for planning the most beautiful wedding ever, not just materially beautiful, but beautiful in love & peace."
See some of the pictures below:
View this post on Instagram
View this post on Instagram
View this post on Instagram
View this post on Instagram
View this post on Instagram