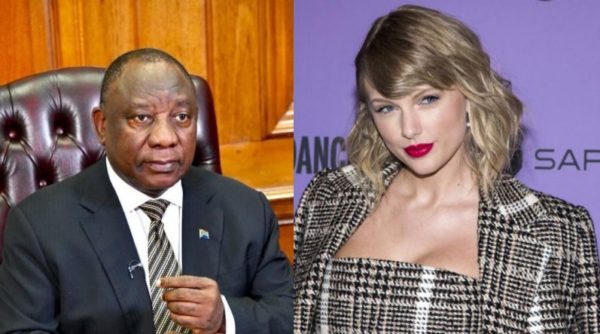 South Africans have refuced to snub a video of President Cyril Ramaphosa singing Taylor Swift's song titled, Trouble.
The clip has gotten people laughing their butt out, despite being an edited video.
This isn't the first time the President is edited into a funny content. It could be ridiculous, but entertaining for many.
Cyril's head was edited on another person's head, who was the actual person singing the song.
"A guy with the handle, @George_Mogwase shared a hilarious TikTok video that was edited to show Ramaphosa candidly singing along to T-Swift's Trouble. While it's clear that the clip was made by an app, it does not take away how funny it was to watch," Briefly explains.
Check out the video below:
Guys🤣🤣🤣🤣🤣🤣🤣🤣🤣🤣🤣🤣🤣🤣🤣🤣🤣🤣🤣🤣🤣🤣🤣🤣🤣🤣 pic.twitter.com/3w2fTVQelf

— TSWANA MAN WITH SOME POWER (@George_Mogwase) March 24, 2021