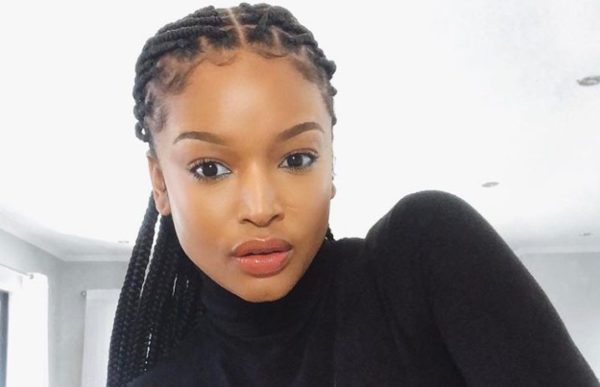 Ayanda Thabethe has taken to her social media to reveal what the hardest decision she has ever made in her life.
Taking to Twitter, the star made it known that she's scared of making another decision of who to spend the rest of her life with.
Ayanda made her fans know that staying single might be the best option.
The TV presenter seems really picky in choosing her life partner is a big decision that should not be taken lightly.
Thinking about settling down and starting a family of her own, Ayanda took to social media to let her fans know just how much anxiety she has surrounding all of this. It is not easy to choose someone to share the rest of your life with.
Ayanda tweeted: "The hardest decision I've ever had to make is choosing who to settle down with … got it wrong the first time – now I'm scared to make that decision again … SCARY!!!!!!!!!!! I might just settle down with myself looool!"
Many of her fans took to the comment section to give advice and share experience to their favorite.
See tweet below:
The hardest decision I've ever had to make is choosing who to settle down with … got it wrong the first time – now I'm scared to make that decision again … SCARY!!!!!!!!!!! I might just settle down with myself looool!

— Ayanda Thabethe (@AyandaThabethe_) March 29, 2021