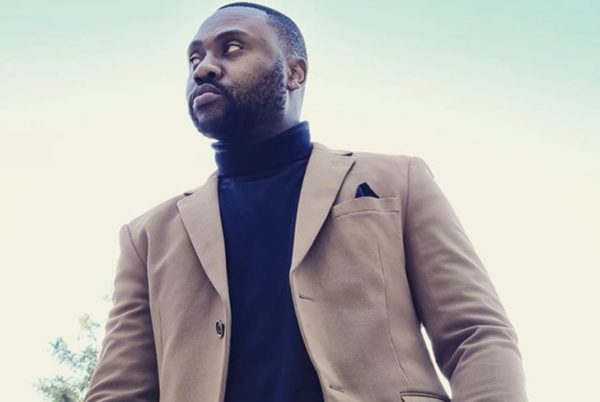 Reason has decided to reflect on how Covid-19 made him do things he used disses.
This is coming after South Africa recently celebrated the anniversary of the lockdown.
Taking to Twitter, the star mentioned that it reminded him of how much he prayed for a transition from music to television.
According to Reason, God gave him both.
The rapper however bagged a gig on SABC's 1 new series Ubattina Wethu.
Reason tweeted: "Lockdown anniversary reminded me how much I prayed to transition from music to television. God gave me both. An acting role that has me playing a talented, well respected, yet arrogant and childish rapper with a dark secret! Catch me as AJ on #ubettinawethu @Official_SABC1″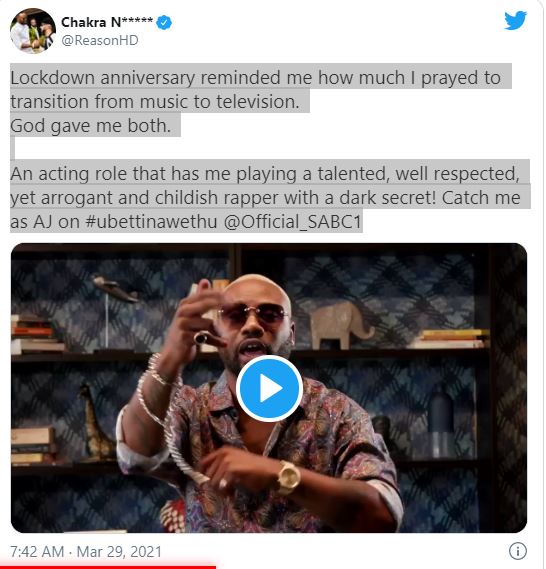 Reason went on to share that he has full respect for Covid as he has him portraying rappers on the screen he disses.
He said: "Yah naw. Respect Covid. That thing has me on TV portraying the life & times of rappers I diss all the time. F***en insane!!"