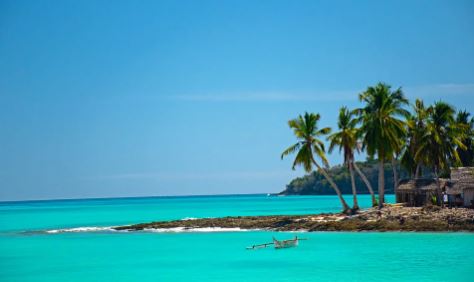 Africa is one of the most stunning continents in the whole world. There's so much to see and do, you'll be spoilt for choice. This article is the best travel information which will help you to discover the best African countries to visit.
There are 54 countries in Africa, so planning your vacation can be tricky if you don't know where you want to go. Vibrant cities, small rural villages, and breathtaking scenery. Africa is full of these things.
It's called the Mother Continent for a reason, it's supposed to have been where humanity began. There are so many hidden gems you may never have heard of before, as well as tried and true classics you cannot miss.
In this article, we will be listing some of the best countries in Africa you need to visit. Read on to find out more.
1. Morocco
Located in Northern Africa, Morocco has so much to offer. Bustling cities, quiet seaside villages, and snowy mountains, Morocco has it all.
It's a melting pot of cultures. With elements of European, Arabic, and Berber influences to find on every corner. Get a taste of delicious Moroccan cuisine and your taste buds will be in heaven. Tagine dishes are the food of the gods!
2. Zambia
Zambia is a gorgeous country that has so much to see. If you're a nature lover, there's so excuse for missing out on this one. Zambia is home to Victoria Falls, the largest waterfall in the whole world. For thrill-seekers, take a microlight over them for the view of a lifetime.
If you get there at the right time of the year, take a dip in the famous Devil's Pool. Experience the beautiful views from your own personal pool. Keep your eyes peeled for hippos, giraffe, and hundreds of beautiful birds.
3. Tanzania
Tanzania is a country rich with nature reserves and natural beauty. Staying here should be at the top of everyone's bucket list. The people here are some of the friendliest you will ever meet. They will go above and beyond to help you out and make you feel welcome in their country.
Serengeti National Park is one of the best safaris you can go on. Here, you can expect to see the 'big five': Lion, Leopard, Elephant, Rhino, and Buffalo. Tanzania is home to the famous Mount Kilimanjaro. It's an incredible mountain to climb. But if hiking isn't for you, the view from the ground is breathtaking too.
4. South Africa
South Africa is an adventure lover's paradise. There's so much to do and see here, you'll never want to leave! Take a trip to Durban to experience some of the best Indian cuisines outside of India. Go on a road trip up to the Transkei or travel the Garden Route for stunning nature and incredible surf.
For a quiet weekend getaway, take a drive down to Vermaaklikheid for a relaxing boathouse retreat. Here you can leave technology behind and enjoy the simple things in life like fishing and boat rides.
5. Namibia
This country also made to our list of the best African countries to visit. Namibia is another country in Africa where you can spot the Big Five wild animals. Etosha National Park is the best place to go if seeing them is the main goal of your African vacation.
For an authentic, raw experience, opt to stay in guesthouses. This gives you the chance to live like the locals as well as interact with them on a deeper level.