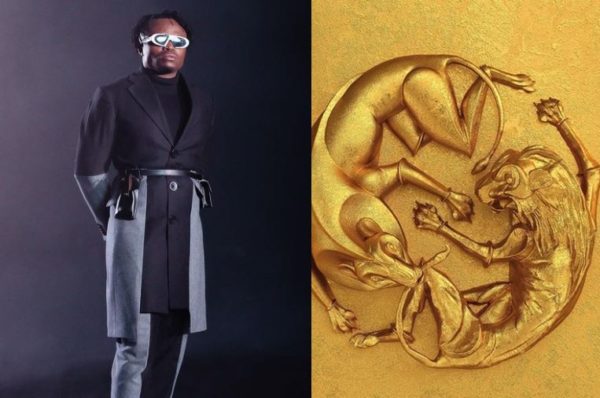 Tresor speaks about the cover of his forthcoming project with the Scorpion Kings – Kabza De Small and DJ Maphorisa.
The cover of the album is 3 sculpted faces in gold which represents the 3 artists.
The singer said the sculptor that did Beyonce's Black Is King cover is the same person that did his', and he's excited he got to work with him.
"Very excited we got to work with @hxandt an incredible visual artist and sculptor! I love the work he previously did with @beyonce 💫 Thank you @weareplatoon for making this happen," he said.
The sculptor said: "I'm extremely excited to be finally able to share this with you: Memnon. Modern artifact, depicting South African musicians @tresorofficial , @kabelomotha_ and @DjMaphorisa as the legendary Trinity #Memnon."
"Memnon was not only an African King – equal in strength to Achilles, whom he battled before the gates of Troy – but also the true Identity of the Egyptian Pharaoh Amenophis and (get ready for it) the very father of the Norse God of Thunder, Thor. Believe it or not, but read it in the prose Edda."
"This sculpture is part of the album cover for "Rumble In The Jungle", which will be out next week. Great thanks to @weareplatoon for the opportunity and to the artists for their uniquely exciting music."
View this post on Instagram
View this post on Instagram