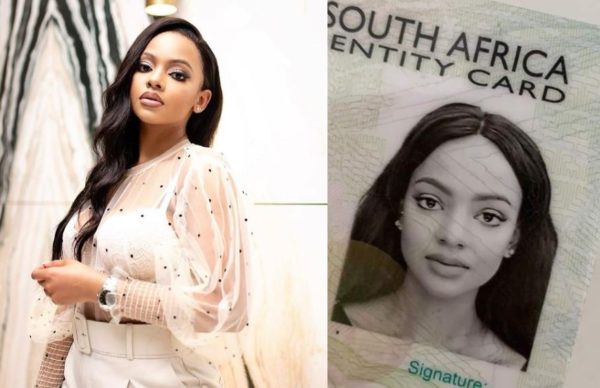 Mihlali Ndamase leaves lots of South Africans wowed upon seeing her ID photo.
The beauty influencer is endowed with beauty and an amazing body.
Knowing that ID photos usually don't come out great Mihlali changed the story this time around.
She shocked Mzansi with the perfect look on her ID photo, as it came out as beautiful as she is.
Some persons assumed she went to the Home Affairs with her camera.
This is a huge flex by Mihlali 🔥. Then there is us😂💔 https://t.co/BAE4FZBF19

— certified chipi✨ (@lucellem_) April 1, 2021
Im waiting for "Mihlali is a devil worshiper thats y shes so beautiful"😂😂😂😂😂

— Malom Itu⭐ (@ITUMELE23412666) April 1, 2021
Mihlali is most definitely in the Top10 of most beautiful girls in the world. Undoubtedly Number1 in SA.

— Sbuddha™ (@Sbuddah_) April 1, 2021
Ah ah Mihlali went to home affairs with her camera.. 🤣🤣 Girl was like "ndizoni-bluetoothela".📸📸 https://t.co/ZkRwzPMVlm

— Village Wifey.🇿🇦🇳🇬 (@cindypulukuhlu1) April 1, 2021